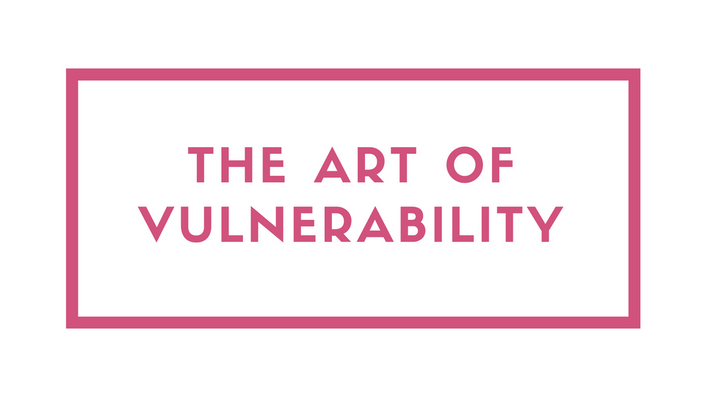 THE ART OF VULNERABILITY
Learn How to Use Vulnerability & De-Shaming to Transform Your Life, Relationships and Business
Watch Video!
Turn Your Vulnerabilities Into Your Strengths!
Express Your True Self and Feel the Freedom to
Live Your Fullest Life.
No more hiding. No more holding back.
It's time to do you – online and offline

.
Do you lack self-confidence to be your real, authentic self?
Do you feel ashamed for your weaknesses and parts of your past?
Are you afraid of rejection, judgement and criticism?
Do you have a difficult time making yourself vulnerable with your partner, friends or family?
Do you feel uncomfortable sharing yourself, personal thoughts and your story online on social media?
Are you worried about oversharing, especially online?
You have a message you want to share, but are afraid to step into you vulnerable power?
Are you exhausted of hiding yourself?
Are you ready to finally embrace your vulnerabilities and celebrate them?

Are you ready to share more of yourself and your story with the world?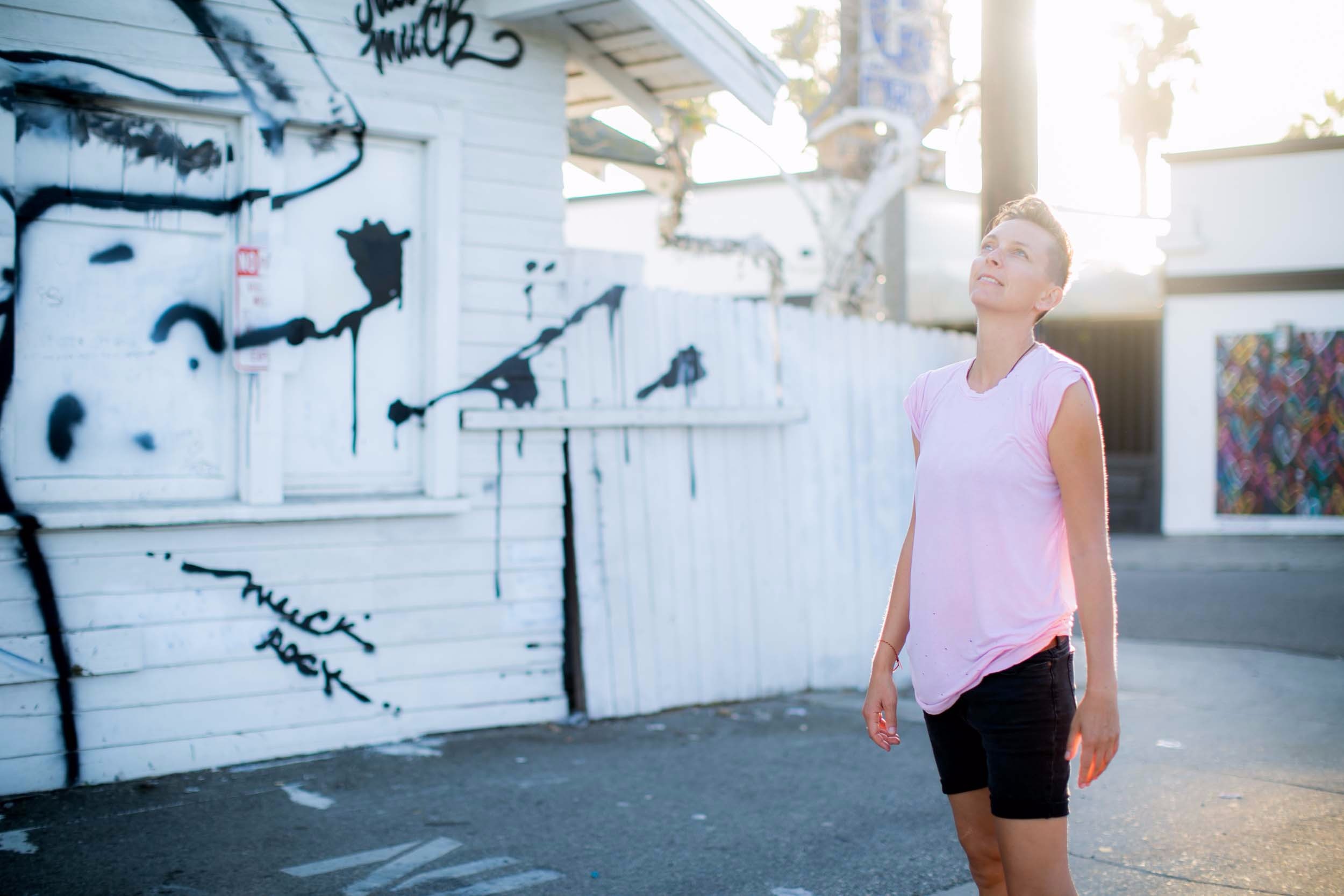 Liberate and de-shame yourself as you explore and start sharing your own vulnerabilities.
Start living unapologetically while honouring all parts of yourself.
Connect deeply in all your relationships (and on Tinder dates!)
Experience true, deep self-confidence in life and business.
Find out what your message to the world is by turning your shadows into a healing and inspiring light.
Feel confident to openly share your truth with others online and offline.
And ultimately: live a life that is in alignment with your unique essence and attract people that truly vibe with your soul.
Shine bright, live free, feel deeply connected.
Feel empowered to show and express yourself as you really are, with all the stories that shaped you.
Be and live your true, authentic self.
Learn the power of consciously practicing vulnerability.
It will change your life forever.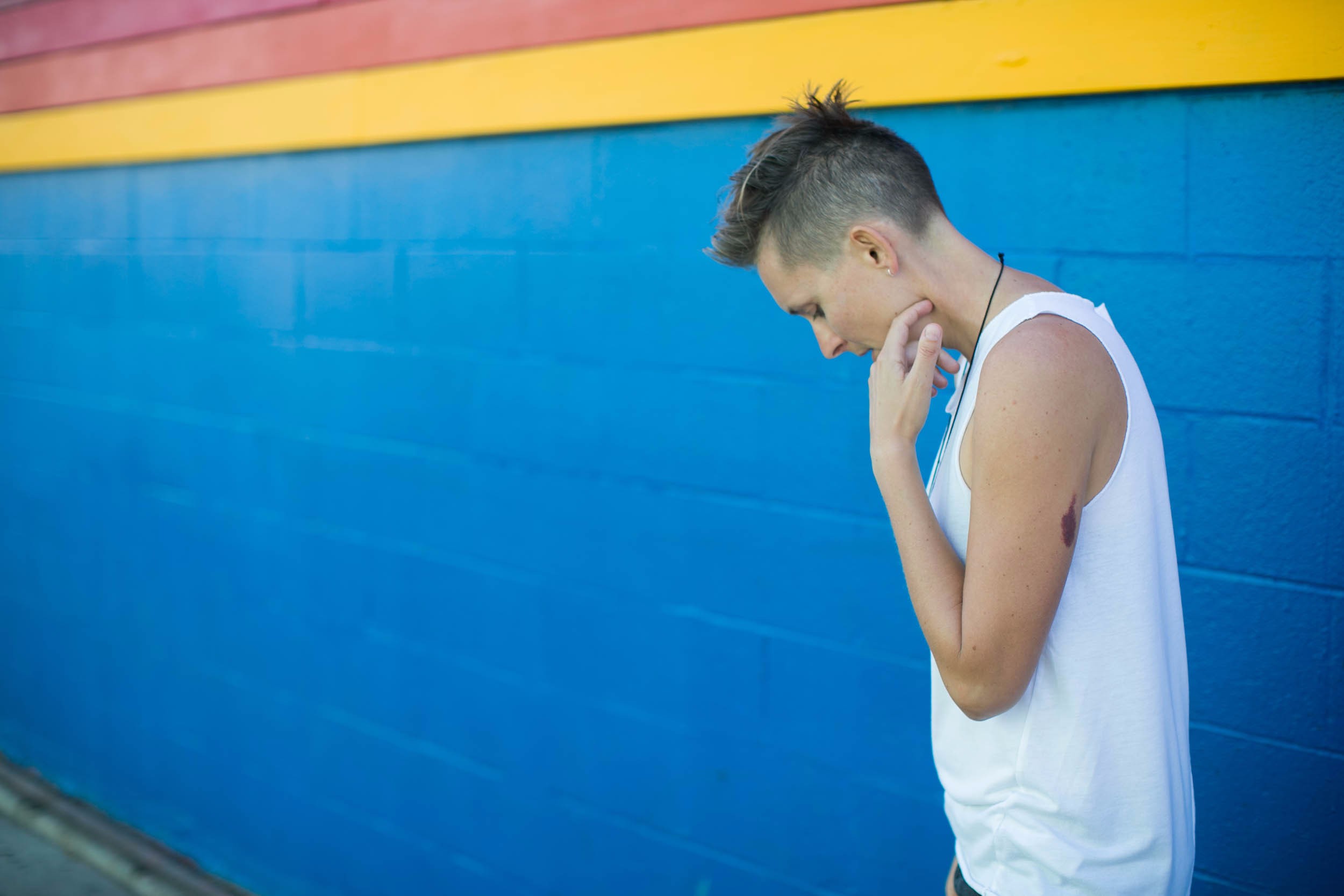 I struggled with shame and making myself vulnerable my entire life.
Today, I write online and make videos from a deep healing place – so that my words and my being can awaken that same space in other people.
Doing so has completely transformed my life and that of so many souls.
I want to help you do the same and share all my learnings, insights and tools.
It is my mission to show you that it is safe to be yourself. With all your vulnerabilities.
The world needs you to be your true self. It needs you to share your vulnerable parts.
The Art of Vulnerability is a comprehensive course that enables you to turn your vulnerabilities into your strengths and share them with the people in your life and the world.
In August 2017, I ran an online vulnerability workshop experiment with 40 participants. The feedback was mind-blowing, so I decided to turn it into an online course to make the content accessible to more people.
Learn about..
the biggest myths about vulnerability

why vulnerability is incredibly sexy and badass (and how you can embrace it)

the hidden powers of vulnerability

how to deal with shame, judgement and fears

techniques to release limiting beliefs

the ways that you can create deeper connections with people in your life, your partner or when going on first dates
Experience powerful mindset shifts that will instantly boost your confidence including some crucial questions to ask your self to overcome your fear of being vulnerable - even if you are scared to death!
Hi, I'm Conni and I Grew Up Thinking I Had to Hide Myself
…and my emotions. I used to carry so much shame around my way of being, my feelings, how I experienced life, my homosexuality, my sensuality, my depressive thoughts, my androgynous body – just to name a view.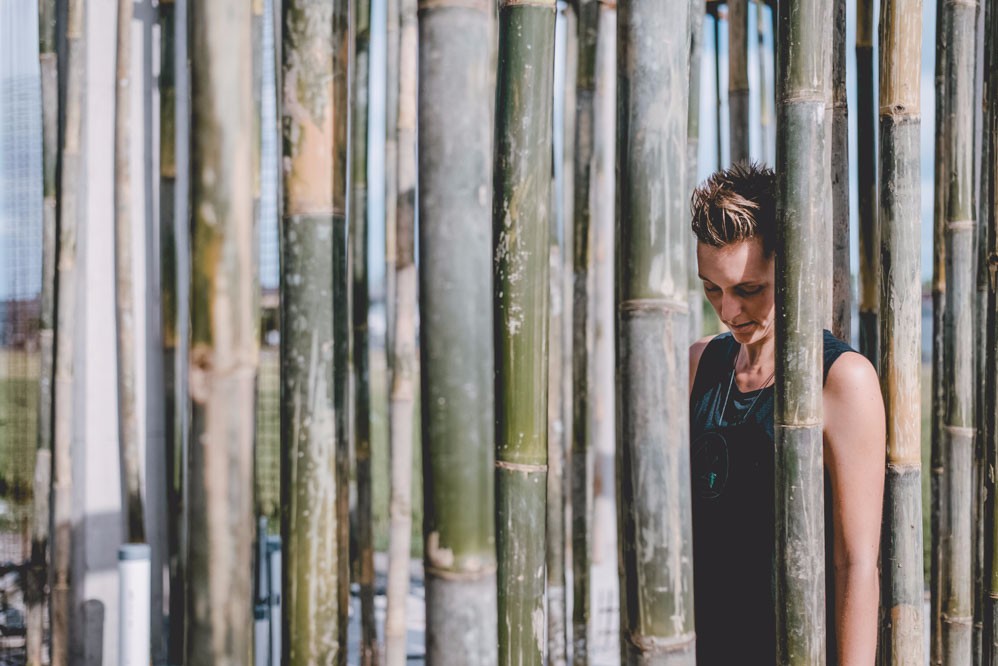 As a successful travel blogger and entrepreneur, I was hiding big parts of myself to friends, family, people I met, on social media and my business. I thought I had to keep up that image of me being someone I was not – strong, confident, independent, happy.
But I ended up feeling a fake, constantly trying to escape myself and I felt incredibly depressed and lonely.
Then one day and very slowly, I started to share more and more of myself. I started to talk about my vulnerable thoughts and feelings. On Instagram and YouTube.
This eventually culminated in a project called 30 Days of Vulnerability on YouTube, where I made a video every day for a month about something I felt ashamed or embarrassed about. This was just the beginning.
The process of public de-shaming has been essential to my inner healing and turned into my life's calling.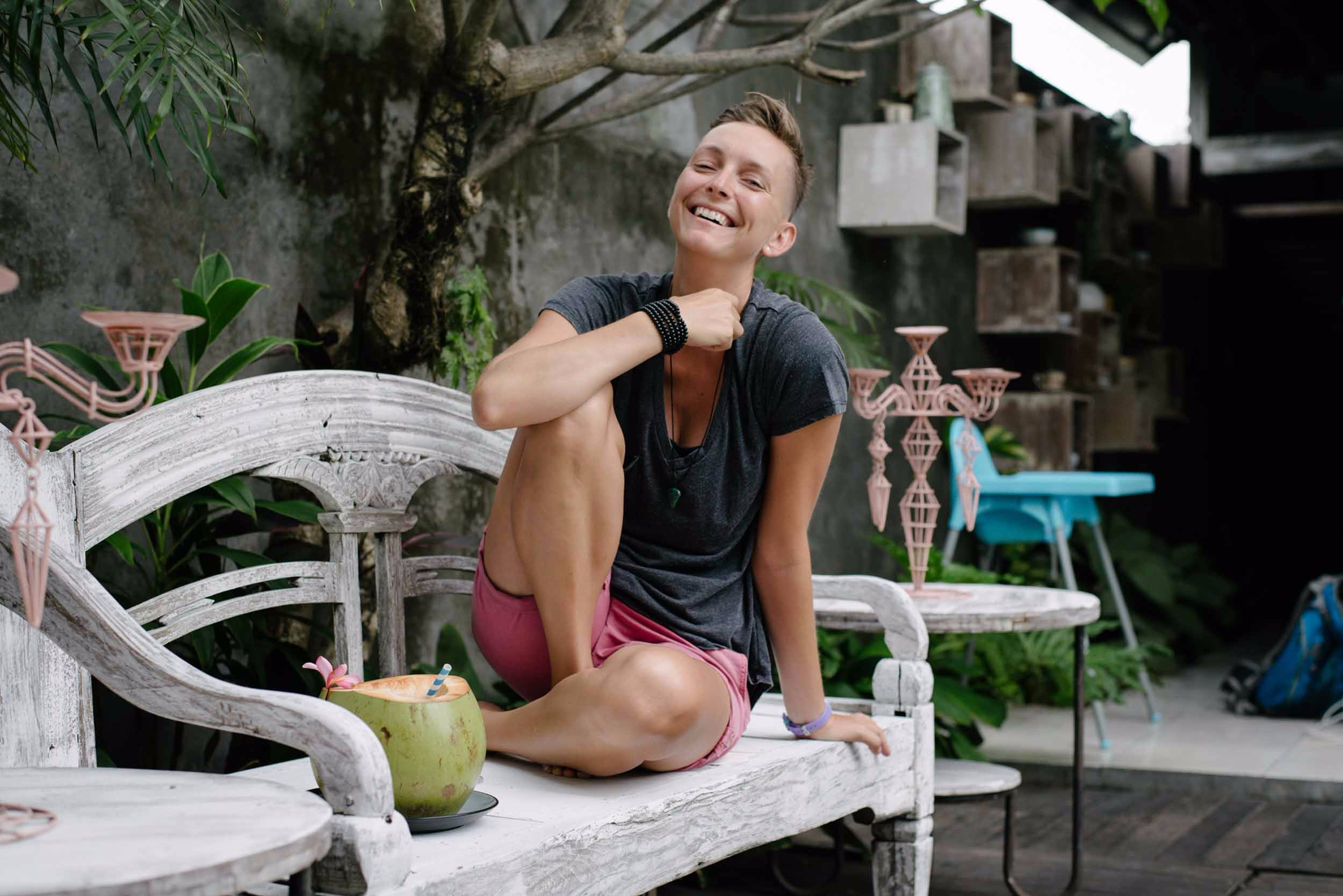 These days, I turn my insides out to people offline and online all over social media and it feels amazing and so incredibly liberating.
Being able to live and share my truth unapologetically without any shame has transformed my life in infinite ways. And it will yours too.
"Owning our story and loving ourselves through that process
is the bravest thing that we will ever do."
- Brene Brown
WHAT YOU WILL LEARN IN THIS COURSE...
uncover and heal areas of your life, for which you feel ashamed (de-shame like a pro!)

figure out the areas in your life where you are holding back

learn to deal with fears surrounding vulnerability and shame

learn how to be honest with yourself

explore and celebrate being vulnerable and being sensitive

learn and practice how to heal shame

practices and tools I use to connect to my vulnerable parts and de-shame them

how to actually be vulnerable and not die (how to face the fear of rejection)

how to use your vulnerable parts to connect to other people

learn how I use vulnerability in my business and on social media to inspire others


find out how your deepest vulnerabilities and shame can empower you and turn into your greatest contribution and your stories into your most important work.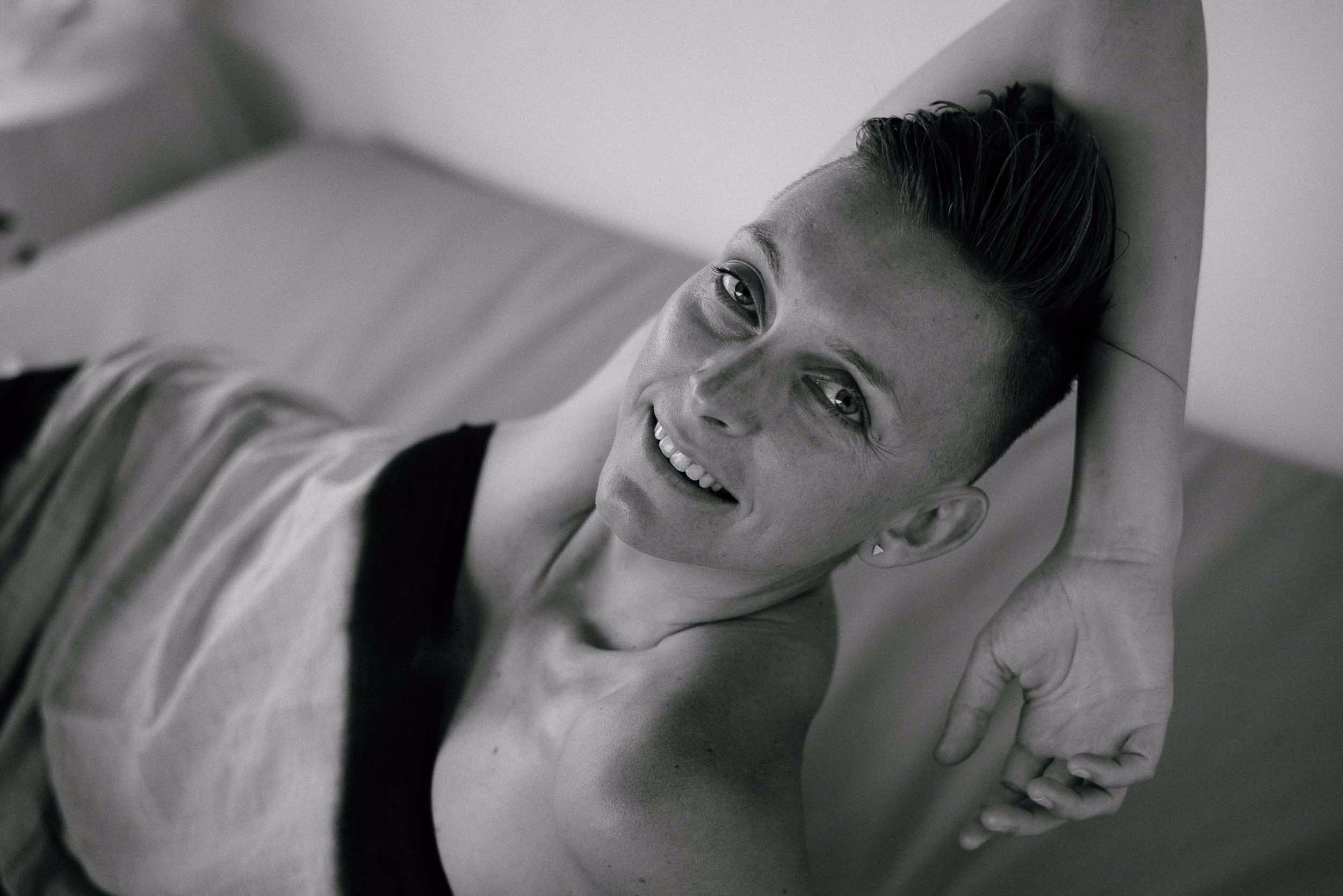 The most valuable things in life came to me, when I started practicing vulnerability and sharing my biggest challenges in life.
THIS ONLINE COURSE IS FOR YOU, IF...
you are scared of making yourself vulnerable (especially in public on social media!)

you are worried about what other people think when you share your feelings and your truth

you don't live in full alignment with yourself

you are afraid of sharing your truth, your feelings, your story

you are ashamed of being sensitive and expressing how you really feel

your are exhausted to hide yourself and tired of pretending

you fear people don't want to hear the vulnerable parts of yourself and you are afraid of rejection

you don't fully own your story, your past, your wounds, your pains


your soul craves growing and expansion
THIS COURSE IS DEFINITELY FOR YOU, IF...
you are a creator - you write a blog, you post on Instagram and/or publish videos on YouTube.


you are a creative entrepreneur, who has a bigger message to share
Your story matters and can inspire thousands!
WHAT IS INCLUDED IN THE COURSE:
More than 3 Hours of Video Content

Meditation to Heal and Transform Shame

Journaling and Writing Prompts to Go Deeper Into Yourself

List of Ideas to Find Endless Inspiration to Create Online Content Around Your Vulnerabilities
PLUS THESE BONUSES:
List of Feelings and Emotions to Learn How to Express Yourself Better

My Ultimate Resource of Books and Inspirational People on Social Media that Live Their Vulnerability Out Loud

A Collection of My Most Vulnerable Content on YouTube and Instagram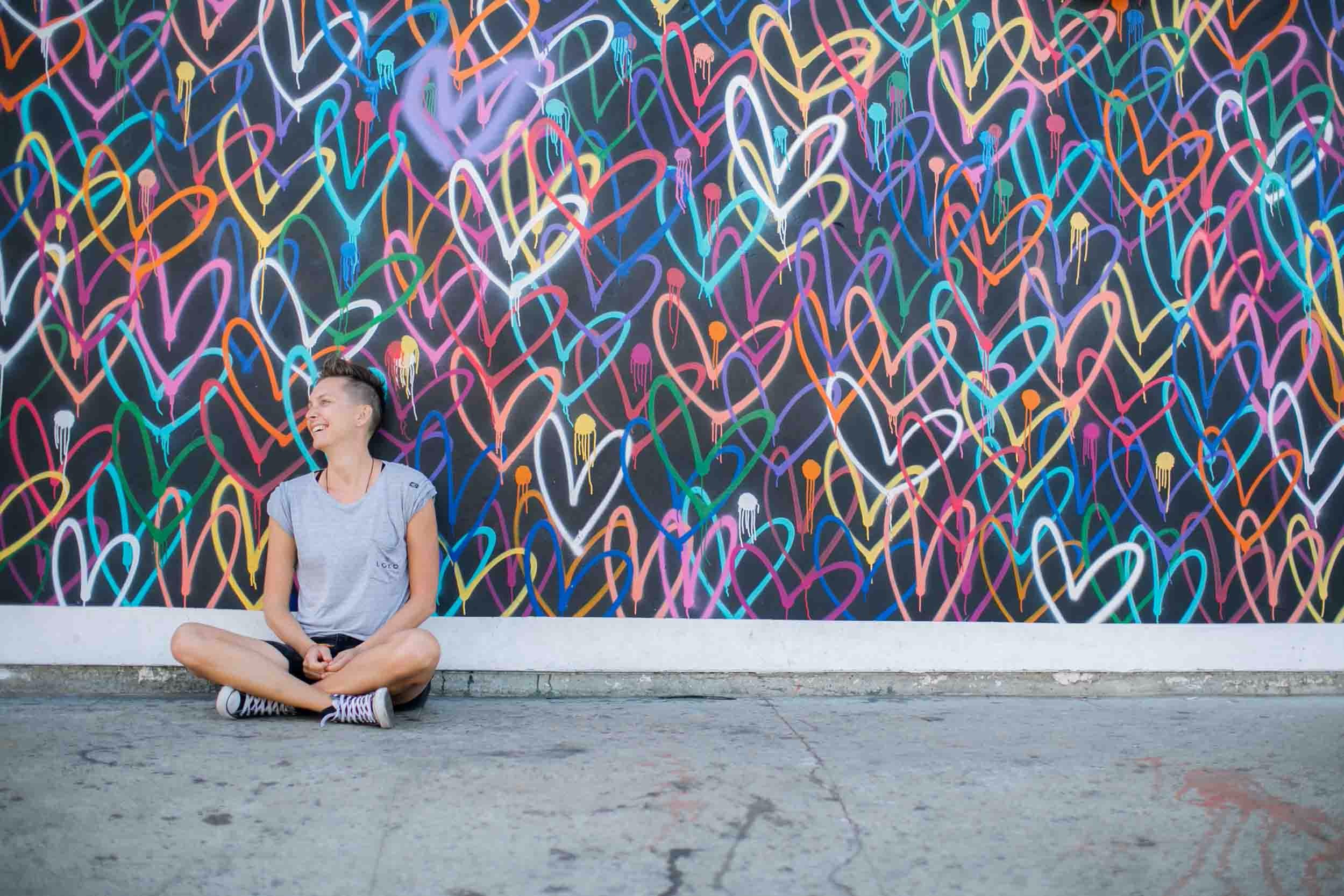 WHO AM I?
I'm Conni Biesalski, creator of Live Your Heart Out and Planet Backpack.
I'm a creative entrepreneur, blogger and YouTuber.
I travel a lot, but my homebase is in Bali.
I'm gay, vegan, a yogi and meditator. I skateboard and surf.
I love photography and making videos.
I am always driven by my passion to learn, grow and contribute in a meaningful way.
Vulnerability is consciously choosing not to hide our emotions or desires from each other.
WHAT PARTICIPANTS SAY ABOUT MY PAST
VULNERABILITY WORKSHOP:


"I have always been shy and used not only to blush, but to turn bright red when I had to say something with more than two people around me (that still happens more often than I`m comfortable with). So the title of Conni's workshop first made me wonder how vulnerability, which I always associated more with unpleasant feelings like shame and guilt, could be something like an art?

I decided to participate and it turned out to be one of the best decisions I've ever made - I really was blown away by the power that Conni and the community created. Conni's heart-opening spirit allowed me to tune into this creative process of de-shaming easily, as if it was the most natural thing ever (which it actually is!). I learned how to get access to my feelings, how to release limiting beliefs and what to do if feelings like shame, guilt and fear arise. I`m still on that journey but this workshop definitely brought me a huge step forward towards a more truly and authentic me. "
- Julia Hilgert, Insight Yoga (www.insight-yoga.de)

"The vulnerability workshop helped me to realize once again, we're all human, we all have stories we're hiding and ultimately we're all the same and connected. It gave me the courage to publish a podcast-episode about my "darkest" secrets which even my friends and family partly didn't know about.
The podcast did not only result in super positive feedback, it also connected me on a much deeper level with my listeners. And more importantly, it gave me the freedom to speak much more freely about myself online and offline!
- Sara Heinen, Happy Planties (www.happyplanties.de)

"You touched me deeply. Thanks to you, I am discovering and feeling the strength that I have been hiding underneath my thick protection layers. I am finding more and more courage to open up, to show myself and stand up for what really matters to me.
Your vulnerability workshop was a true gift for me. Thank you so much for your amazing and wonderful work. I am looking forward to more!"
- Rainer Adunka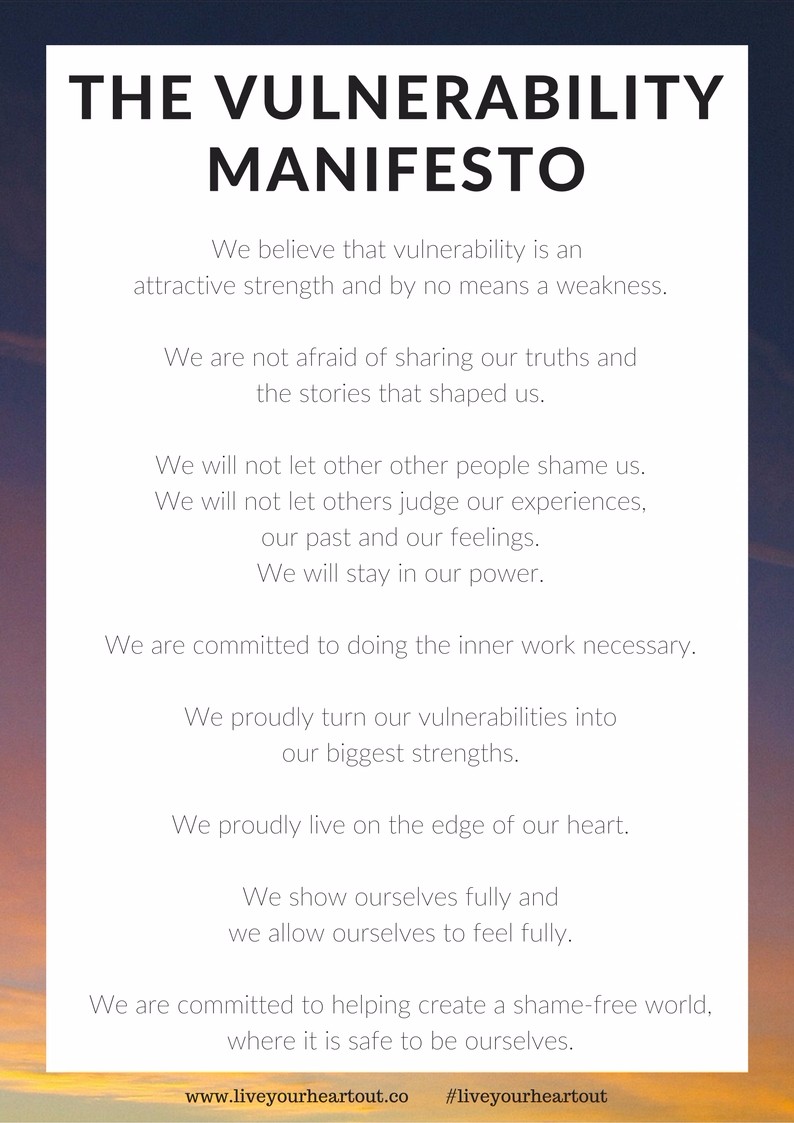 CHECK OUT THE CONTENT:
1. GETTING STARTED WITH THE COURSE
Available in days
days after you enroll
2. LEARN THE BASICS ABOUT VULNERABILITY
Available in days
days after you enroll
3. FEARS AND SHAME SURROUNDING VULNERABILITY
Available in days
days after you enroll
FREQUENTLY ASKED QUESTIONS
When does the course start and finish?
The course starts now and never ends! It is a completely self-paced online course - you decide when you start and when you finish.
How long do I have access to the course?
How does lifetime access sound? After enrolling, you have unlimited access to this course for as long as you like - across any and all devices you own.
What if I am unhappy with the course?
We would never want you to be unhappy! If you are unsatisfied with your purchase, contact us in the first 30 days and we will give you a full refund.
Are you a therapist or life coach?
Nope, I am neither. I share from experience not from a certification. If you need professional help on your journey into your vulnerabilities, please consult a professional (I also included resources in the course).
Learning about how to practice vulnerability is an investment in yourself,
your relationships and your business/career.
It's the biggest gift you can give yourself.
This course is closed for enrollment.