ANY OF THESE SOUND FAMILIAR? 👇🏼


➤ Have you ever found yourself wanting to pursue your passion and share your ideas and work with the world - but you feel defeated even before you properly get going?


➤ Have you tried starting or finishing projects, but found yourself struggling with procrastination, perfectionism and fears of being judged?


➤ Do you compare yourself to others and feel like you're not good enough, don't know enough, don't have enough skills or experience to make a meaningful impact?


➤ Do you lack the confidence to put yourself out there and share your voice?


➤ Do you consume more than you create? Do you get really inspired by other creators and you keep consuming their content, you keep buying how-to courses and books - but you still struggle to move forward with your creative ideas?


➤ You want to go after your creative dreams and live your dharma; a part of you really wants to be seen and heard out there - but something is holding you back.


➤ Do you feel paralyzed by so many possibilities and too overwhelmed to get going? Do you suffer from information overload?
If so, relax, because you are not alone.
EVERY CREATIVE PERSON HAS THE SAME CHALLENGES.
⚡️ IN THIS COURSE YOU WILL LEARN HOW TO:
▫️ overcome your insecurities and grow your creative confidence‬‪
◽️ effectively overcome procrastination, perfectionism‬‪ and self-sabotage
◽️ find your authentic voice‬ and develop your own style
◽️ build a daily creative habit


CREATE AS YOU ARE is a 5-week self-study course (with optional coaching) devoted to help you overcome your inner blocks, limiting beliefs and fears.


SHIFT FROM CONSUMER TO CREATOR:


▻ Overcome your fear of failure and feel confident in yourself no matter what others think.


▻ Stop procrastinating on your dreams and follow through with every plan.
▻ Kickstart your creative output and consistently publish original content without ever experiencing creator's or writer's block.
▻ Develop consistency and commitment.


▻ Use effective techniques to turn procrastination into consistent motivation


Make a meaningful impact in the world whilst doing what you love 🤙🏼
⛵️ WHAT'S THE COURSE CURRICULUM? 🗺
You will get access to each of the 5 weeks on a week-to-week basis to keep overwhelm at a minimum.
🤸 WHO IS THIS COURSE FOR?


You want to start a blog, newsletter, podcast, YouTube channel, Instagram account to share your ideas and work with the world.
You already started to put yourself out there, but you still struggle with confidence and fears of judgement to really go all in.
You want to write a book, create a course or pursue some other bigger creative project.
You want to start a business so you can quit your job.


Beginner creators, makers and entrepreneurs who want to share their work and ideas with the world but are afraid.


Experienced creators who struggle with creator's/writer's block.


People who are afraid to make the jump into entrepreneurship.
----
[Are you unsure if you're a creator?
This course is also for you if you are a coach, Yoga teacher, therapist, freelancer, startup founders, entrepreneur.. if you are worried about showing yourself and sharing your ideas and knowledge with the world on social media or your website or anywhere, you are in the right place!]
HI, I'M CONNI BIESALSKI...


★ Writer + Author. Video Storyteller + Photographer.
Meditation + Breathwork Teacher. Vegan Surf-Yogi. ★


My creative and entrepreneurial journey began in 2011. Since then, I have gone through all the phases, all the ups and downs that you can possibly imagine.


Over the years, I started a ton of projects, had lots of success with several of them and not to so much with others. Throughout, I've had to face endless fears and inner blocks. But somehow, I kept going, I kept creating, writing and sharing my work.


I have come a long way with my creative confidence:
As a teenager, I had zero creative confidence and was too scared to follow my dream to apply to film and photography school. Instead I pursued the shadow career of a journalist, but my teachers at uni didn't like my writing - I barely received anything better than average grades and their feedback crushed my soul.


So I buried that goal as well and became a scuba dive instructor in Asia instead.
But the calling of my dharma was strong and I ended up starting a blog, and then another one and then I started YouTube and several podcasts and then also sharing my photography on Instagram.


I became more and more confident to the point that I have now reached millions of people with my ideas and creative work. I wrote a book with a big publisher and self-published another one.
It's been an amazing journey full of growth and fun and learnings.


I want to show you how you can follow your creative dharma with confidence as well. We are not here to stay small. We are here to share our gifts, our medicine with the world.
THE COURSE (SELF-GUIDED)
Price: $150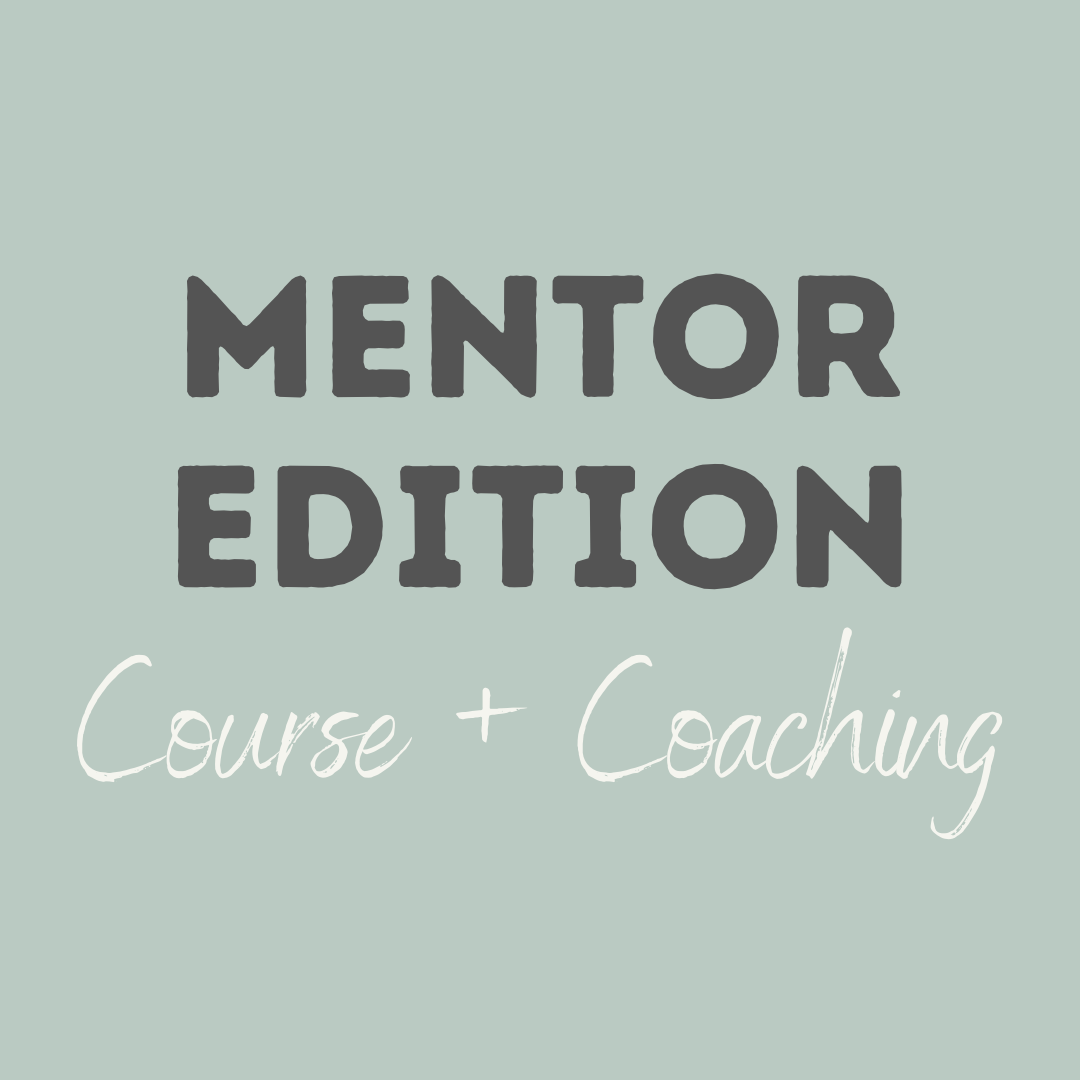 COURSE + 1H COACHING CALL
Price: $300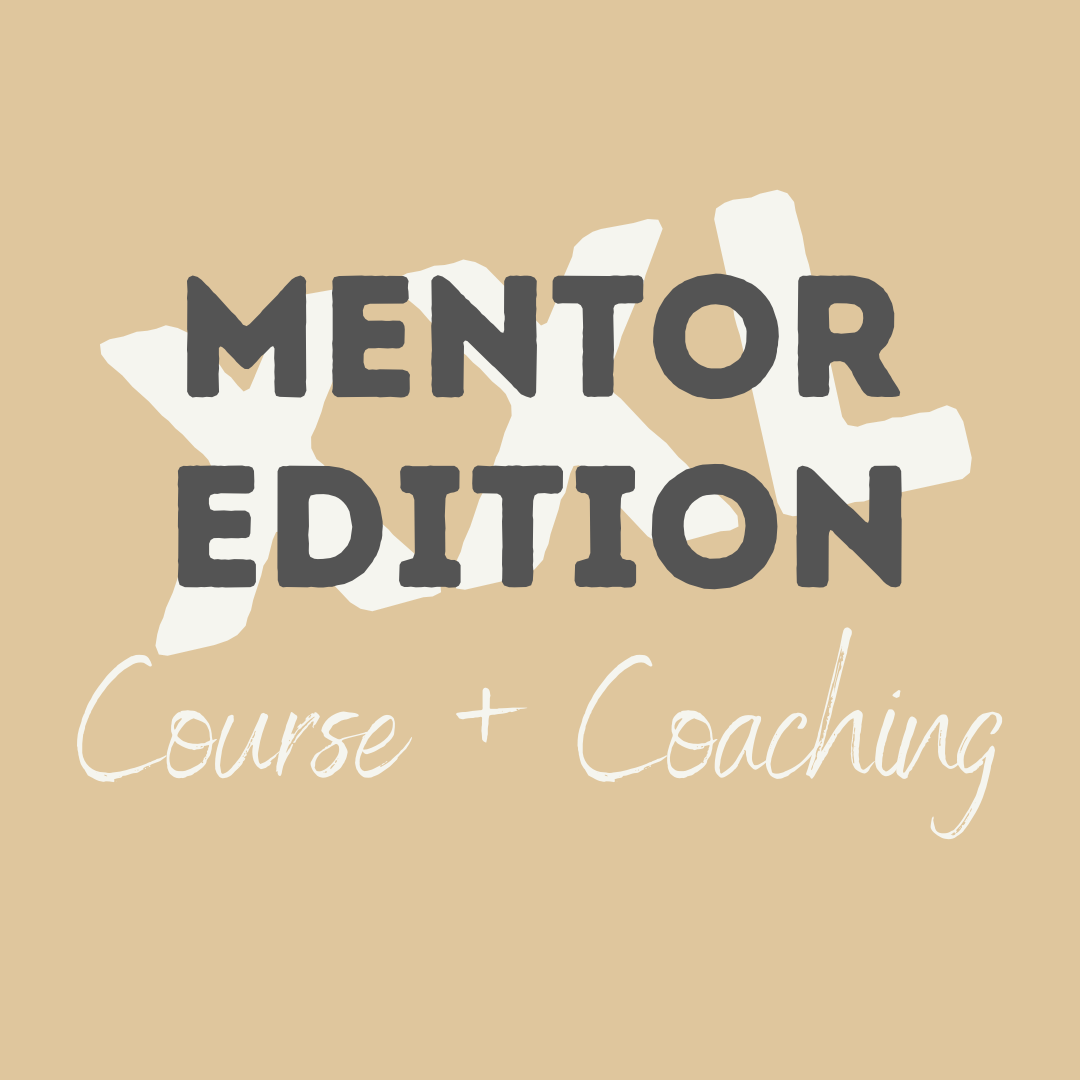 COURSE + 3 x COACHING CALLS
Price: $800
❓FREQUENTLY ASKED QUESTIONS❓


When does the course start and finish?
The course starts after you sign up - week 1 will be available right away. You get access to the content of the following modules on a weekly basis to keep overwhelm limited.


How long will I have access to everything?
As a founding participant, you will keep access for as long as the course is available. Future versions will only be made available for 6 months to get people to actually go through the full course.


Do you offer refunds in case I'm not happy with the course?
We don't offer refunds. Please purchase consciously.


I'd love to join but I'm not sure I can afford it...
If you have very limited financial resources, please get in touch sharing your reasons and why you want to do the course to figure out a solution via

[email protected]
If I sign up for the Mentor or XXL Mentor Edition, how can I book the calls with you?
I will get in touch with you within 48 hours of your purchase to schedule our session(s).
STILL GOT QUESTIONS?


Bring 'em on!