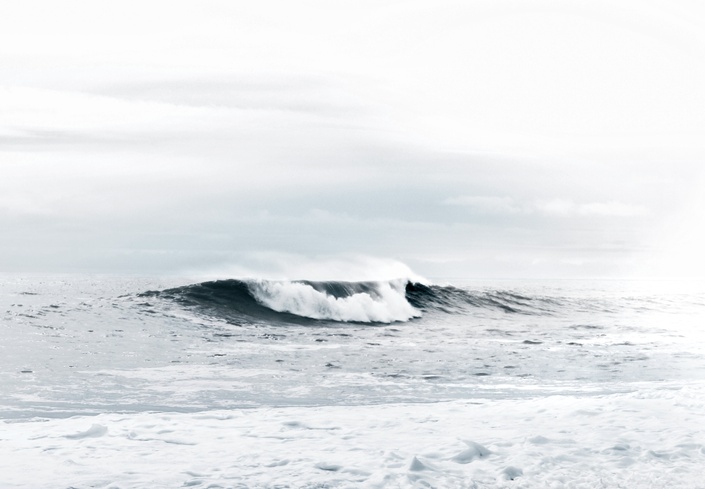 THE INSIDE/OUT WORKSHOP
MAKE MINDFULNESS AND EMOTIONAL INTELLIGENCE YOUR SUPERPOWER AS A CREATOR AND ENTREPRENEUR
An Online Workshop and 7-Day Mindful Exploration Experience For More Self-Awareness, Inner Peace and Creative Focus
Uplevel the way you show up for yourself, your creative work, your business, your audience and clients.
Create and make an impact from the inside out!
Date: February 17-23, 2020

So many of us creators and entrepreneurs struggle with stress, overwhelm, lack of focus and clarity, overthinking, imposter syndrome, lack of self-confidence and anxiety.
We are driven by unconscious programs and beliefs.
We suppress our emotions and struggle to properly process and express them.
Our fears and shadows keep us from fully accessing and expressing our true potential.
In 2020, the mental and emotional health crisis is more real than ever and burnout seems to be an accepted by-product of wanting to create an impact in the world.
We need more conscious and self-aware creators and creative entrepreneurs to shine their light for others.

Now more than ever.
Are you ready to explore yourself and who you are as a creator on a deeper level?
As mindful and emotionally aware humans, we are able to serve the world better and from a more conscious and authentic place.

The more connected we are to ourselves, the more authentic we are - which leads to more meaningful and impactful work.
Which is what the world needs.

Growing your self-awareness and emotional intelligence offers the most rewarding return on investment for the rest of your life.
YOU WILL LEARN HOW TO:
Cultivate more self-awareness

Be more connected to yourself - and thus, to your audience and clients

Understand and process your emotions

Set the foundation to create more meaningful work

Amplify your creativity and creative process

Feel more self-confident and centered in who you are and your abilities


Foster healthy relationships

Be more emotionally resilient during challenging times

Make intuitive decisions and important business + life choices with confidence and certainty

Get more done without burning out

Enter the flow state more easily

Attain more mental and emotional clarity

Increase your consciousness

Find more connection to your mission and purpose

And generally be more awesome at life :)
The workshop and one-week meditation experience will help you integrate mindfulness into multiple facets of your life, including work, relationships and health.
WHAT WE WILL COVER:
Levels of consciousness and the role of our subconscious in our daily lives

The foundation of mindfulness

A variety of mindfulness practices and meditations

Making a meditation practice sustainable

Developing a self-practice without guided meditations

Increasing self-awareness and meta-cognition

The different parts of emotional intelligence and how to cultivate them in your life and work

Self-inquiry and self-exploration

Tools for emotional processing

The basics of neuroscience and the nervous system

The role of trauma in our daily lives

The importance of emotional resilience

Applying mindfulness and emotional intelligence to the life of a creator and entrepreneur

...lots more :)
WHO THE INSIDE/OUT IS FOR:
You are a creator, creative, maker, artist, entrepreneur and/or leader

You are a new meditator or have tried a few times or you struggle to keep a consistent practice going

You are an experienced meditator and want to deepen your practice and connect to other likeminded awesome humans

You have an open mind and an open heart


You are dedicated to your own personal growth
WORKSHOP PROGRAM DETAILS:
The 2.5-Hour Workshop Includes:
A talk about mindfulness and emotional intelligence

Hands-on activities and meditations

Group discussions

Q&A (I will answer all your questions)
---
Details:
When? Monday February 17th 2020
What time? 7pm CET / 10am PST / 1pm EST
Where? Online using Zoom

The Meditation Sessions:
6 days of 45-minute live online meditation and mindfulness sessions


20-30 minutes of guided practice

15 minutes of sharing circle
---
Details:
When? Tuesday February 17 until Sunday February 23
What time? 7pm CET / 10am PST / 1pm EST
Price: 90 USD (Early-Bird-First-Round-Mega-Special Price)
(normal price will be 150 USD)
Spots for this program is limited to 15 people.
(There are discounted spaces available if you are a Person of Color, Indigenous or part of the LGBTQIA+ community. Send me an email to [email protected] and let me know so I can set you up with a discount code. No explanation or personal information required.)
I am keeping the price intentionally extremely low for this, because we will be test-driving this workshop format together.
If it all works out well, I might turn this into a regular offering a couple times a year at a much higher price point.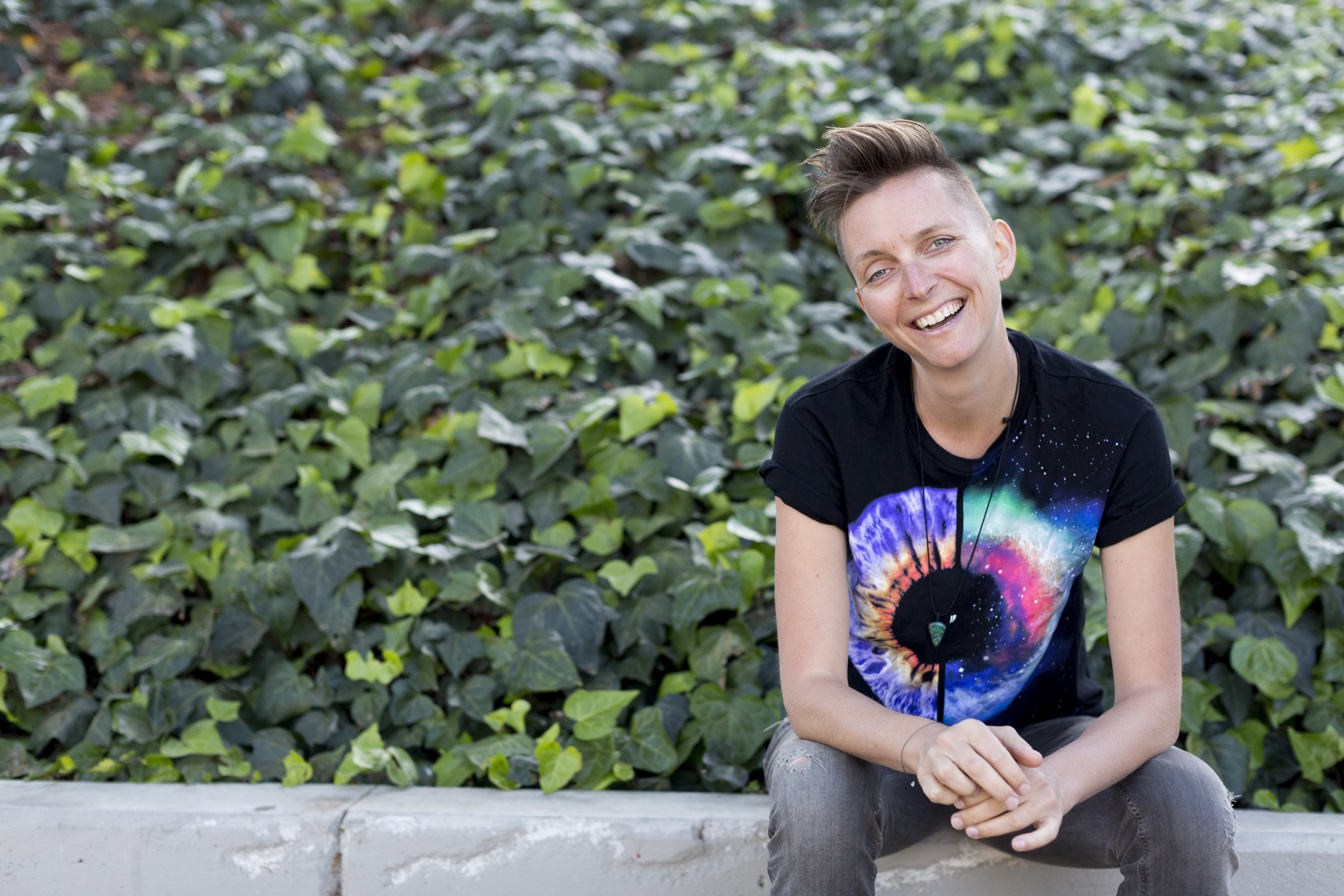 HI, I'M CONNI BIESALSKI
I have been on my journey into consciousness and creative entrepreneurship since 2012. Prompted by a rock bottom and dark night of the soul, I became a student of Buddhism and started practicing meditation, mindfulness and Yoga.
Since then, I have overcome many of life's challenges, including depression and OCD, with the help of mindful practices and healing modalities. They have changed my life in so many ways.
I did my Yoga and Meditation Teacher Training in 2015 and have studied intensively with teachers and spiritual guides all over the world.
I believe it is our responsibility as creators and entrepreneurs, who regularly touch many people's lives, to do what it takes to become more self-aware and connected to ourselves.
This is why it is my mission to bring more mindfulness and emotional awareness into the world. It will not just save you, but also the world in the process. #rippleeffect
FREQUENTLY ASKED QUESTIONS
What if I can't make all the sessions live?
If you can't make all the sessions, no worries. You will receive the recordings for the workshop and all mediation circles the day after.
How long do I have access to the recordings and materials?
You will have access for 30 days after the live sessions end.
Do you have a money-back guarantee?
Sorry, we do not offer refunds for this workshop experience.
I am still at the very beginning of my creator/entrepreneur journey - can I still join?
Yes, of course! This will serve as an amazing foundation for your journey. I wish I had had access to this knowledge and learned all these skills when I started out eight years ago.
I have never meditated before - is this for me?
Absolutely. Don't be shy, come join :)
I already have a regular meditation practice - is this for me?
We can never learn and meditate enough. Also, it's an opportunity to meet new awesome humans and connect with other mindful creators. Meditation is fun when done together :)