I'M CONNI AND ALL I KNOW IS HOW TO DO ME.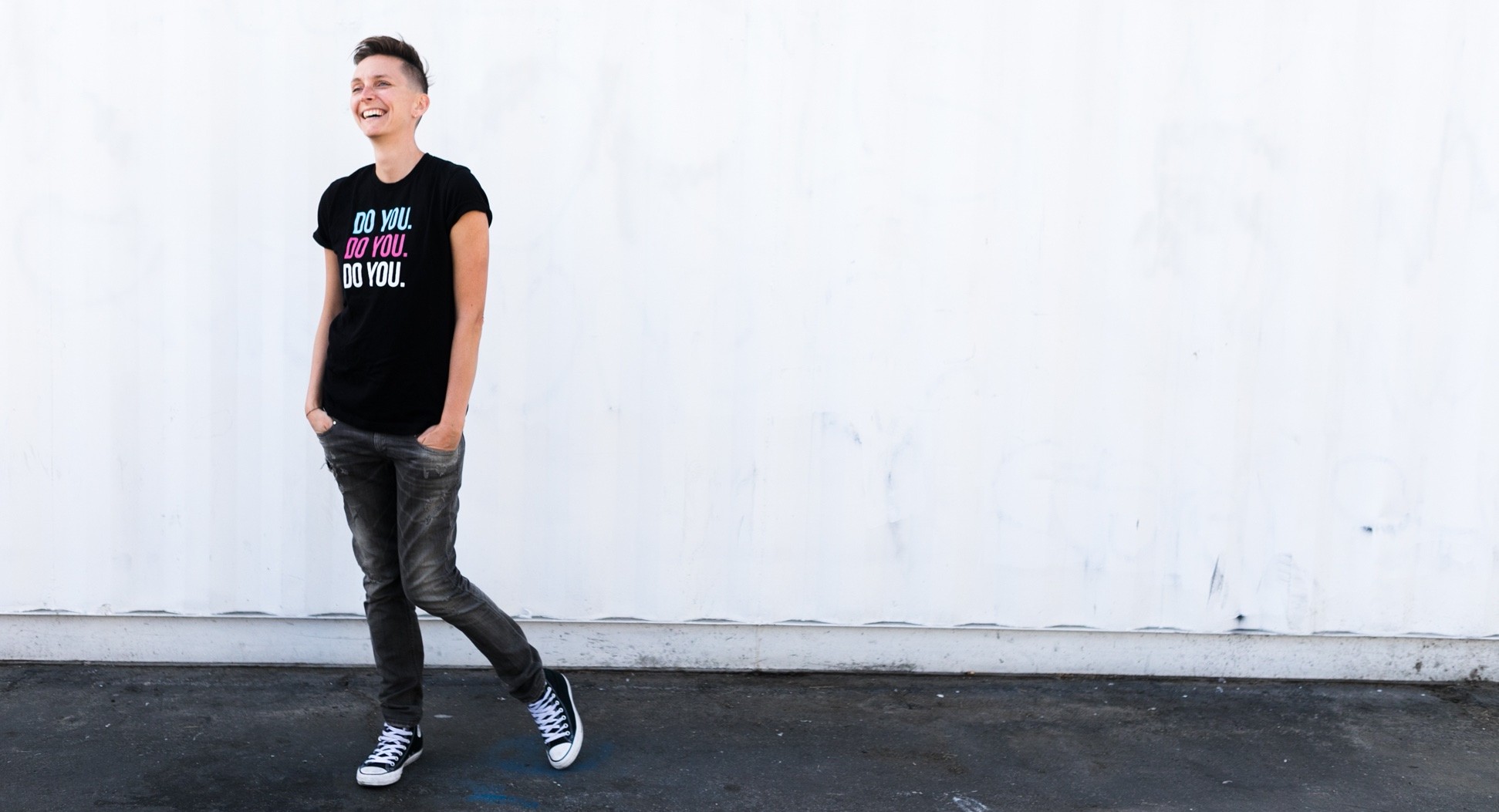 My business is me. It's my experience, my learnings, my being, my energy, my vibration. All of it.

I am a huge fan of showing up as exactly who we are. With all our strengths and weaknesses, with all our vulnerabilities and stories.
And man, do I love what I do! I just can't get enough of inspiring others and sharing my messages with the world.
With Live Your Heart Out, I help free spirits create a meaningful life, express their calling and set their soul on fire.
In other words: Personal growth, lifestyle design and entrepreneurship for unconventional people.
I talk about
many vulnerable topics such as shame and depression

how to find meaning in life

how to discover your calling and turn it into a meaningful business

how to live your truth

spiritual transformation

being gay in a straight world


healthy vegan lifestyle
Basically everything that has made me who I am, including my challenges and learnings.
I have been a creative entrepreneur since 2011, sharing my messages, experiences and stories and co-founding several other business throughout the years.
I'm a writer, YouTuber, podcaster, speaker and mentor. Above all, I'm a creator and I create and share from my heart.
I run workshops and retreats, speak at conferences and events worldwide.

I also created a gender-free, queer t-shirt collection and am the founder of Planet Backpack, one of Germany's most famous travel and digital nomad blogs.
One day, I realised the power of being me and sharing my story online and through my business.
I am fascinated by personal branding to serve the world and I am passionate about sharing what I have learned on my journey.