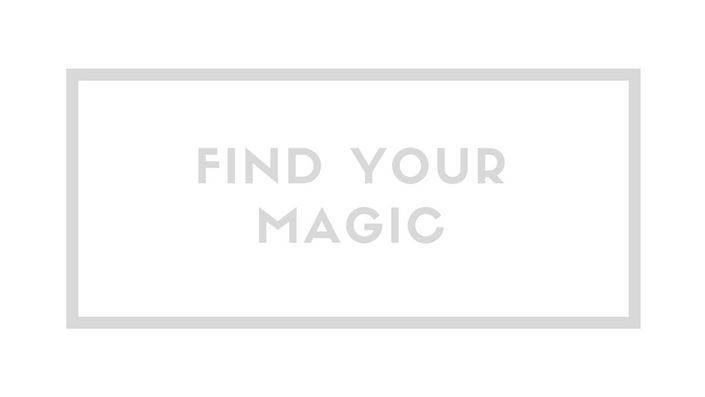 FIND YOUR MAGIC
How to Discover Your True Calling and Make a Living Doing What You Love!
DISCOVER WHAT MAKES YOU COME ALIVE
THEN SHARE IT WITH THE WORLD
AND TURN YOUR PASSION INTO A CAREER!
Live a meaningful life - every day.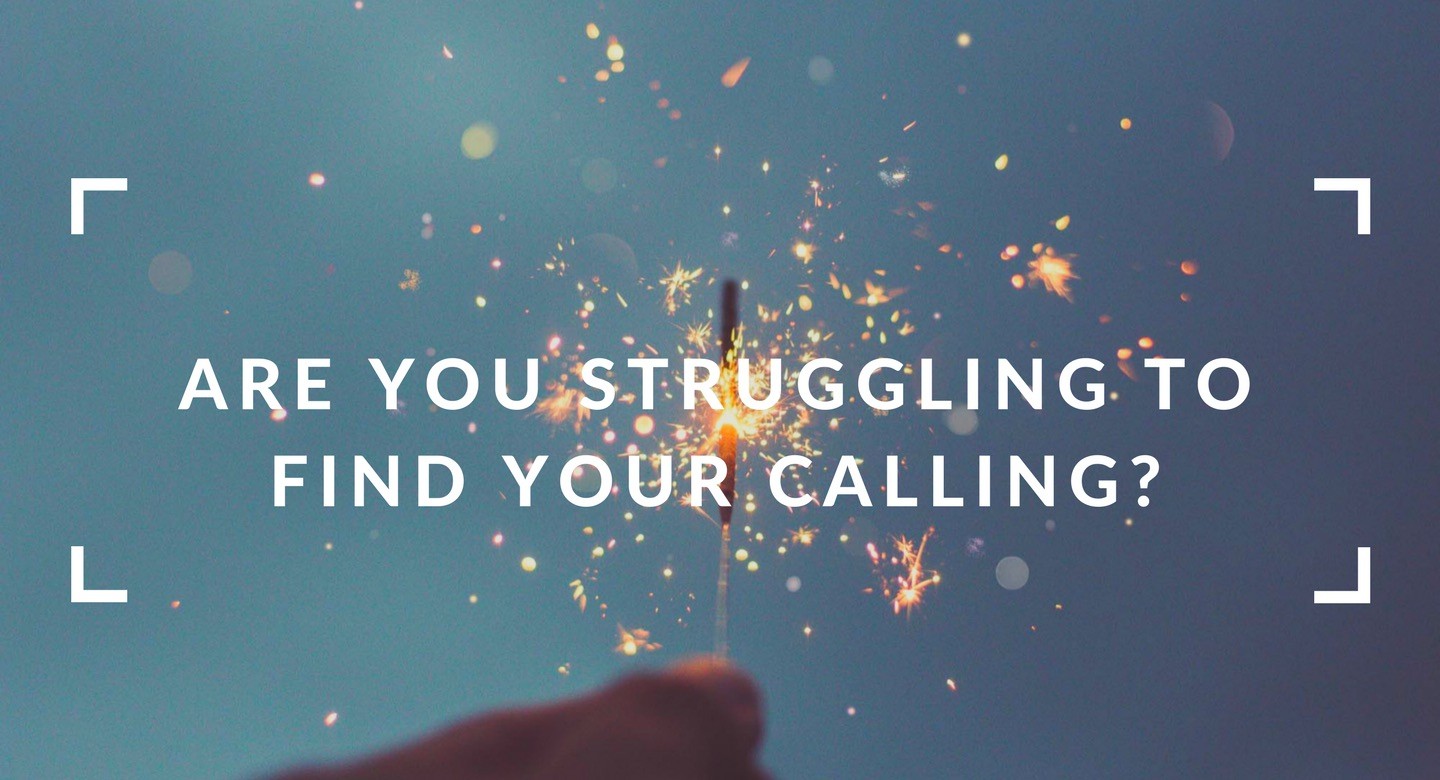 Have you been looking all over the place, but you can't seem to find your calling? You almost think you don't have one?
Do you have many different passions and interests, but you have no idea which one to choose?
Do you feel like there is more to life than just a dull job that doesn't excite you?
Do you feel the pull to make an impact in the world, but you just can't quite figure out how?
Do you have doubts about where you are at in life and business? Do you struggle to find clarity?
Are you longing for a deeper purpose and meaning in life?
Do you feel lost on the search for your own path and scared to walk it?
Do you feel unfulfilled, drained and as if life is passing you by?
Are you struggling with depression and a sense of "life is meaningless"?
Do you want to live life on your own terms, but you're not quite sure what those terms actually are?
I see you. I feel you.
And:
I got you.
My mission is to help you connect to your higher purpose - even if you think you don't have one and even if you think you have looked everywhere.
I want to share with you everything I learned on my path to living and expressing my truth in life and business.
"One of the great causes of suffering is a lack of mission."
- Aubrey Marcus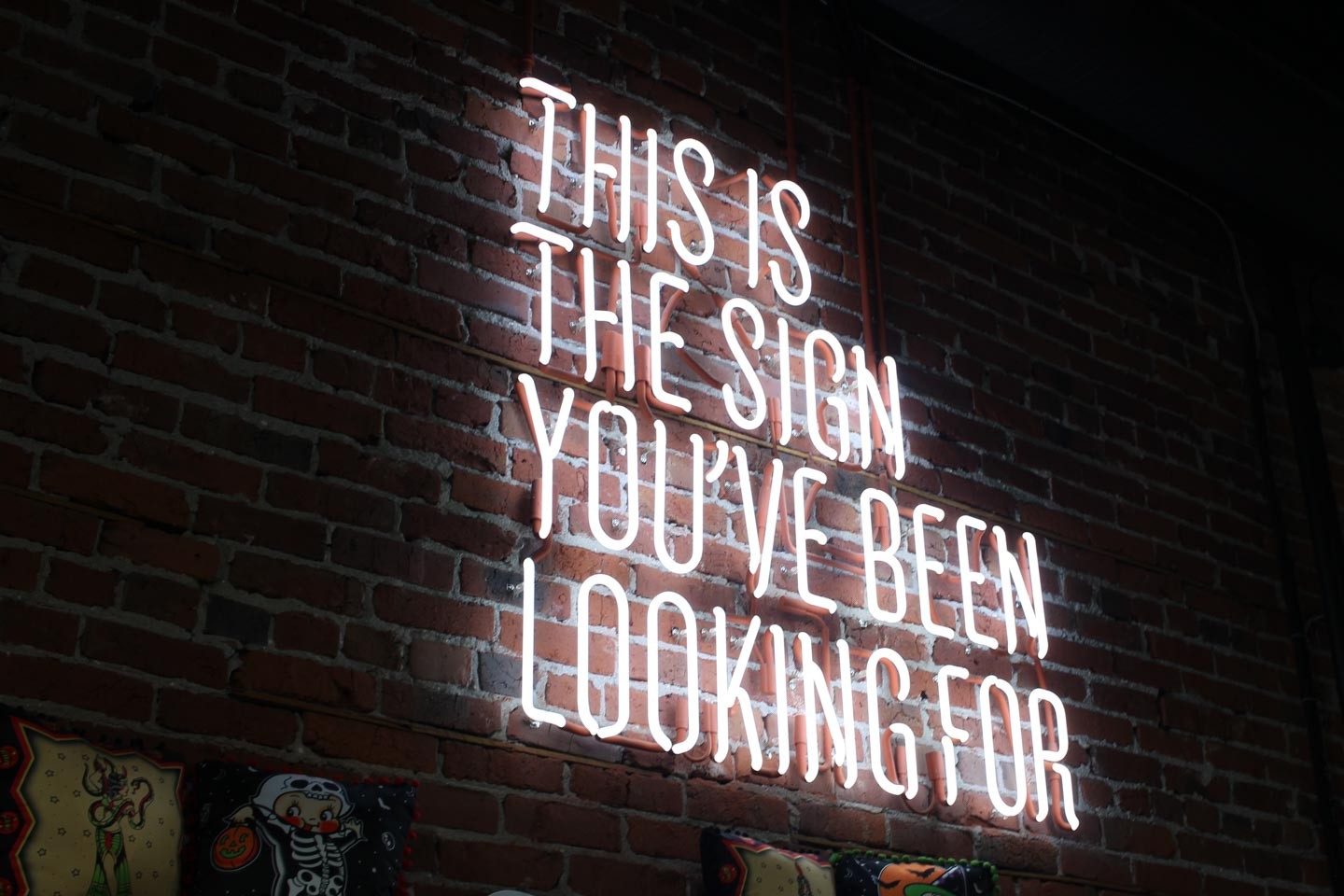 WHAT IF I TOLD YOU THAT WE ALL HAVE A CALLING?
What if I told you that you have a unique soul signature that is only waiting to be unleashed to serve others and the planet?
What if I told you that you are here to "do you" and to live in alignment with your soul's calling and desires?
Imagine waking up excited and energized every morning and feeling connected to your purpose.
Imagine fully living in your life force and your Prana on fire, like: all.the.time.
Imagine experiencing pure bliss and flow as you work on exciting projects and ideas.
Imagine living a life of deep meaning.
Imagine contributing your energies to making this world a better place.
Well, I'm here to tell you that you are only steps away from living this life.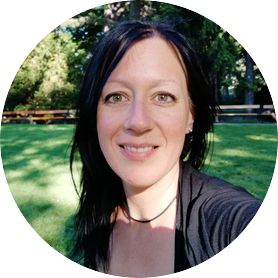 "The program and its online workshops were incredibly special. There was a magical energy that made me feel so supported, guided, understood and inspired. Hearing your messages over and over again really unlocked some of the remaining barriers and blocks within me.
Fears disappeared, thoughts of perfection and not being good enough were gone, my self-esteem and the relationship with myself suddenly improved tremendously. I could finally tap into the field of creating content everyday - even if it maybe sucks at the beginning - but I don't care anymore, I just got my train of creativity rolling ... and I got addicted to do videos!!!
I see that my path and visions are so much clearer now after Find Your Magic... I simply needed this program for my growth process! It's just awesome!!! A huge thank you for your commitment to heal this world with all your wonderful content!!! "
- Monika Seidl, Live Your Visions
WANT TO KNOW WHAT IT'S REALLY LIKE, WHEN YOU LIVE FROM YOUR TRUE CORE?
WANT TO KNOW WHAT LIFE LOOKS AND FEELS LIKE, WHEN YOU ARE LIVING YOUR CALLING?
Amazing opportunities land in your inbox - just bam, unexpectedly.
The right people appear out of nowhere to create synergies.
Your creativity is ecstatic and out of control.

You have ideas coming out of your nose. Oh, and ears.
Your energies are endless. You can keep going and going and you don't need much sleep.
You have clarity on your path. A yes is a yes, a no is a no. #crystalclear
And the universe conspires to make even more awesome shit happen for you.
Because hell yeah vibes attract more hell yeah vibes. So without even trying, you're like a magnet.
This will be the new "normal" for you, when you are connected to yourself and your purpose.
And trust me when I say that this is already the new normal for so many people out there. And that this is possible for everyone - and yes, you.
When you live and express your purpose in life, success is inevitable.
And when I say success, I mean:
Your own definition of success. You're da boss (of course you are, you just forgot for a while).
Now imagine if more and more people lived in alignment, vibing with higher frequencies of purpose, joy and love. Growing and contributing to the planet with their soul set on fire, helping others set theirs on fire.
Do you think it's maybe, possibly, perhaps really damn important to get you in alignment with your calling and purpose in life?
The world needs you to live your truth and express your calling.
Your calling needs you to step up and commit.
Are you in?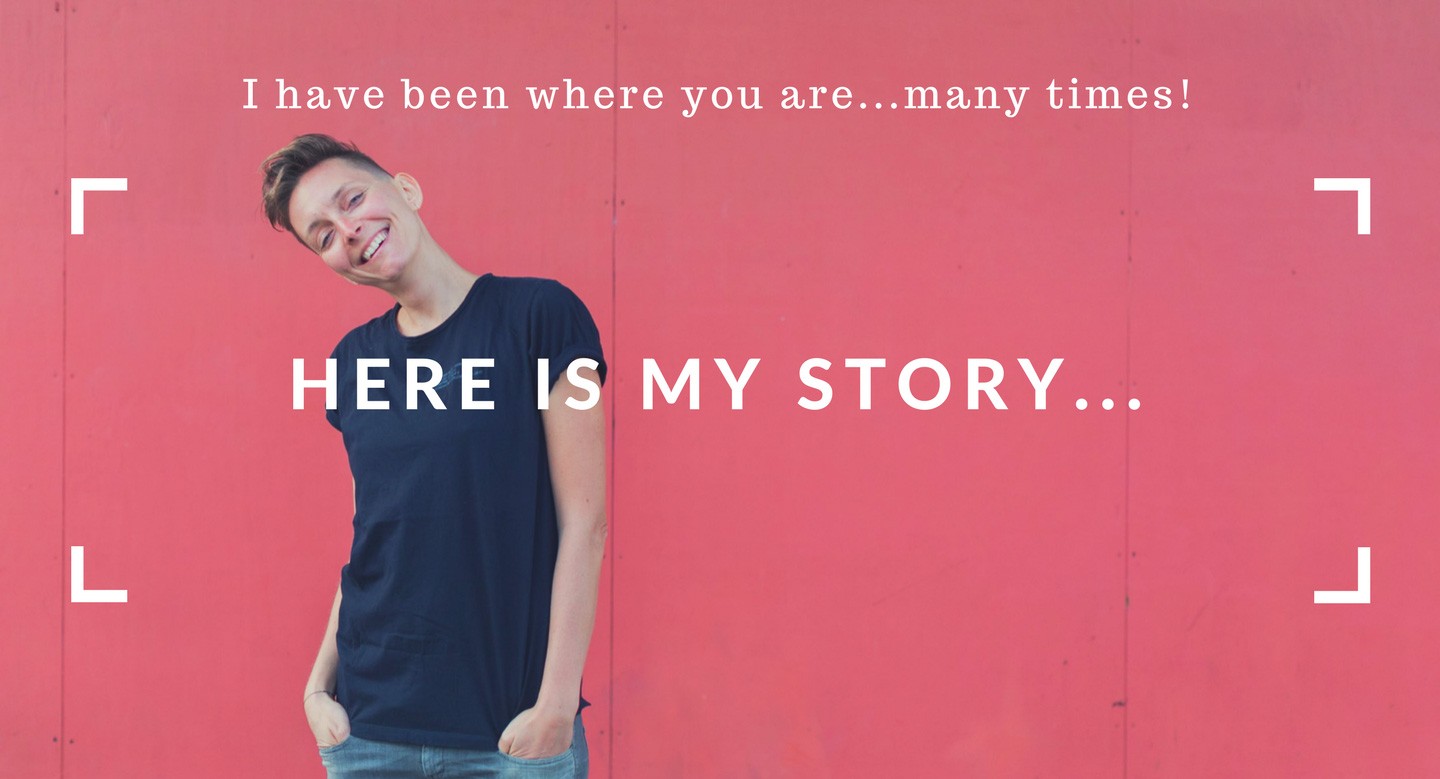 I have been through all versions and varieties of feeling lost in life and business.
Here is what used to be my biggest fear:
Living a life of no meaning and not having a purpose.
And every time I was working in a job or starting a business project that didn't fully align with my soul, I would either end up being super unhappy very quickly, I'd get sick or it would fail.
My pain threshold for anything that doesn't vibe with my truth has always been very low.
Back in 2010, I tried the 9-5 office job. I gave it my all.
One month in, I started suffering from depression, intense back pain and frequent colds.
After eight months, I quit to pursue my soul's dream of becoming location-independent and make money from all over the world.
I tried freelancing and working with clients as a digital nomad.
After six months:
I felt huge resentments towards doing work for my clients and some of them quit their contracts unexpectedly.
I knew I needed to do my own thing. Be my own boss.
Once I started doing that with my travel blog and finally followed my real calling to use my gifts in their intentioned way, this happened:
Flow. Passion. Success.
And yet...four years later, in 2016, I was sent back to learn more lessons:
I would wake up many mornings and doubt everything I was doing.
Like, literally everything.
On and off, I had this nagging feeling that nothing I was doing was really meaningful, even though the feedback from my followers was amazing and business was going really well.
I just didn't feel fulfilled anymore.
And my mind kept coming up with the same questions:
How are you going to make a difference in your lifetime, Conni?
This was after I had built and grown this very successful travel blog business in Germany, but had to realize that I had grown out of it and that my heart wasn't in it anymore.
It was a bit of shocker to accept this.
I felt it to be true, and yet, I struggled to surrender to not knowing what was going to be next.
I felt incredibly lost. And like I had failed.
Yeah, I had built a great life for myself. Yeah, I was making good money and most of it passively.

But none of it fulfilled me on a deep level. I felt like a fraud.
And the thought of living a meaningless life was highly depressing for me.
So much so, that I spiraled down some intense depressive episodes because I didn't feel like my life and my work had meaning.
I kept on searching for "my thing".
I badly wanted to find out what my "real" calling was.
Because, as I thought at the time, it wasn't being a travel blogger and digital nomad ambassador.
Little did I know that it was indeed a very important calling, but that I had just completed it.
Little did I know that we can live many callings.
Little did I know that you can't force your calling to arrive on your doorstep.
Over time, the clarity came. I learned more tools. Read more books. Got to know myself deeper.
What I know today, having reconnected to my inner core and expressing a new level of my purpose with "Live Your Heart Out":
It is not actually about "finding" your calling.
It is about "connecting" to it. It is within you all along.
We just have to clean our glasses, take off layers of fear and limiting beliefs and dive deep within.
Finding your calling is not a final destination.
It's a journey, a wonderful adventure that possibly takes you to many amazing lands.
It's about surrendering to the process.
We can get out of the way (it helps), but we can't rush it when we are blocking the road.
Once we overcome the roadblocks, it's simple.
So you want to live and create from your soul?
Get ready for an epic, wild ride.
It will change your life forever.
FIND YOUR MAGIC IS AN EPIC ONLINE PROGRAM.
I guide you to connect to your higher purpose and help you to find ways to live and express it.
In this program, you will learn:
How to align yourself with what sets your soul on fire

How to find meaning in your life and work every day

How to connect to your intuition to hear the messages coming from your soul -and how to know when to follow them

How to overcome fears and release limiting beliefs that keep you stuck so you can finally tap into your deepest potential

How to gain a clear sense of direction and purpose for your life – by tuning into the voice of your soul

How to ask the right questions to discover answers to your soul's deepest questions – Who am I? What do I want? What am I here to do?

How to find out what your own individual unique truth is and how you can live it

How to get the confidence to take action and turn your dreams into reality

How to live a fulfilling, meaningful and extraordinary life
You will be introduced to awesome practices, rituals and tools.
But know this:
This is a journey. Not a Step-by-Step Strategy or Tutorial.

Finding your calling is not a destination. It's an amazing adventure that lasts a lifetime.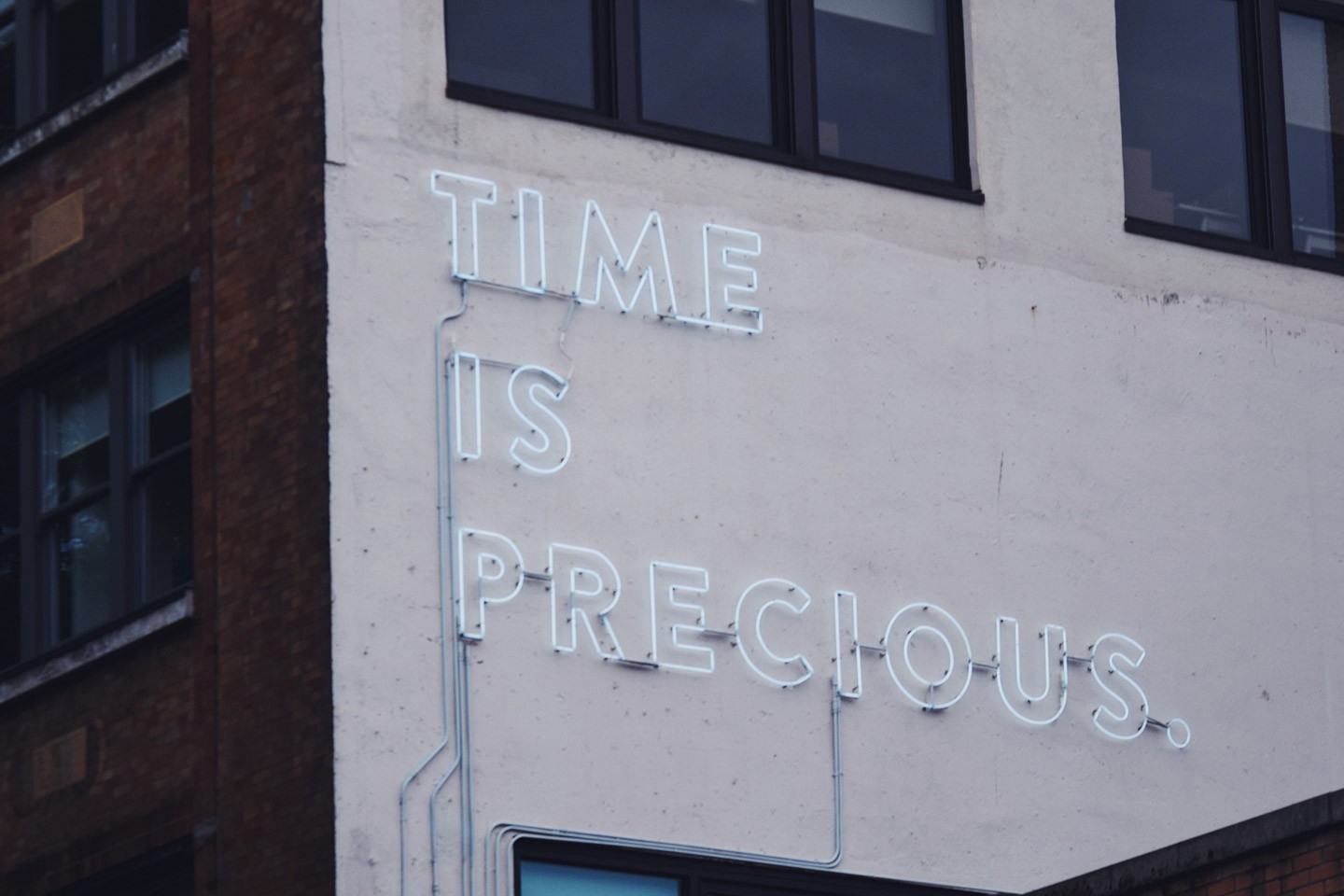 Does this resonate?
"I so desperately want to be doing my own thing (working for myself, creating meaningful stuff to put out into the world and build a beautiful sustainable life that excites me).
I just have no idea what it is I actually want to do and how to make it happen. It's all so close, I can feel it, I just don't know what "it" even is."
Yes? Perfect. Then you are my homie.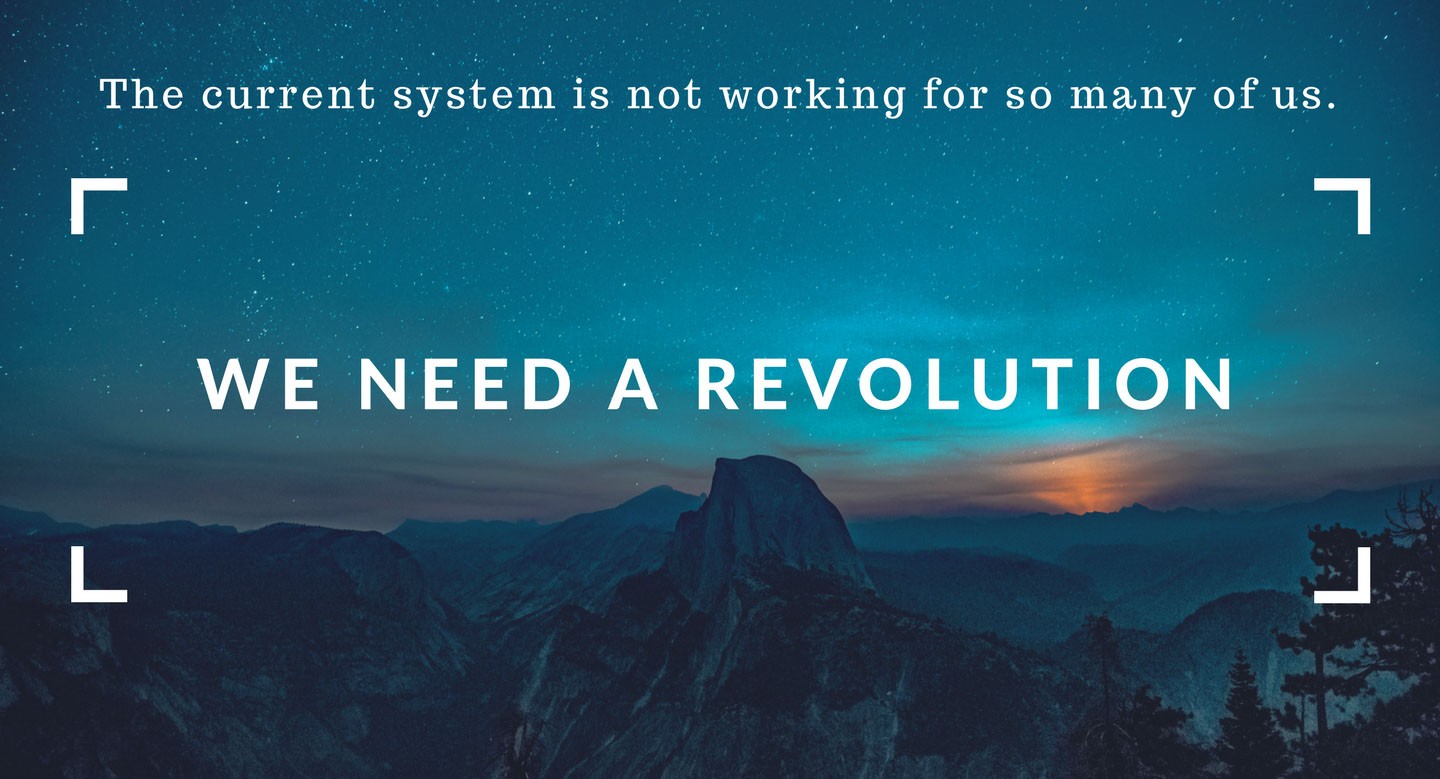 It breaks my heart to see how many people are living a life that bores them, a life that is far away from their real truth and desires.
We are not here to just live and breathe and work until we die.
We are here to unravel our gifts and passions and use them to uplevel the world as a collective.
This life is yours.
Your life force is special.
Use it.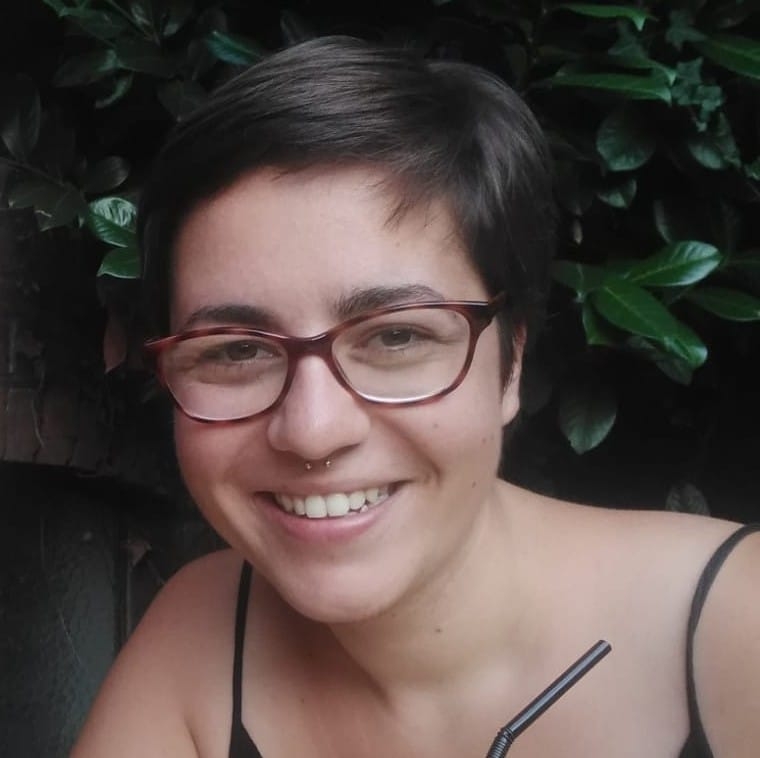 "I turned my life around completely and I can say that I found my calling! And I get closer to it every day by practicing!!!
But the most important part is that I actually started getting in touch with myself in a way that I hardly ever experienced before - I am now fully connected to my heart and my core! That changed everything.
I started questioning things in my life and my limiting beliefs and all that really pushed me into an awakening process big time. And I started believing that I can actually do stuff!!
Thanks for all the inspiration!"
- Jana Lea, Awakening in Bloom
WHO IS FIND YOUR MAGIC FOR?

You feel stuck in your current job or business (or generally in life!) and you don't know what to do next


You are ready to be the hero of your story

You want to make a difference in your lifetime and change the world (no matter how big or small - and yes, small is awesome! Only our ego cares about size, the universe doesn't care)

You are open to do THE work (yup, the sometimes very uncomfortable inner work)

You are committed and dedicated to the journey (it might be a bumpy ride)

You take responsibility for your actions, feelings and circumstances


You are open to new ideas and concepts

You are ready to lead with your heart and not with your mind

You are ready to meet your real tribe
This is for you, even and especially if you think that:
You don't have a calling

You are not special enough to have a calling (say whaaat?)


You can't live out your calling because you don't have the means to (not enough money or time because of a full-time job or children

)
This is also for you even if you think you won't ever be able to stick to one thing for the rest of your life.
Guess what? You don't have to.
(I can write a whole book just about that actually..)
WHO IS FIND YOUR MAGIC NOT FOR?
You're not ready to address the good, the bad and the ugly about yourself

You don't like seeing and helping other people win

You are a negative Nancy, whose glass is always half empty

You like judging and critiquing others

You want other people to give you all the answers (reality check: you are the only one that has access to them)

You blame others and the world for your issues and problems


You want to quickly find a way to make money with your passion
This is not a course teaching you how to build a business - however, the last module will help you plan out an extensive roadmap going forward and I will support you in choosing a path to make a living with your calling.
Many people miss the crucial step of connecting to their calling first.
Business success is easy once you are in alignment with your purpose.
Trust me on that one.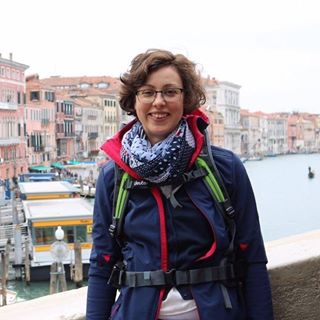 "Thanks to Find Your Magic, I feel so connected to my soul and my inner child and I now know how to heal myself through meditation (and I finally started to meditate every day because of the program!).
The workshop about fears was an eye-opener for me. They are not my enemies anymore, but instead have become my friends and I am not afraid of them anymore, I learned how to feel them! In the past, so many fears were holding me back and now I finally know how to manage them.
I got back into drawing and I love it so much. My inner child is laughing again and doesn't cry so much anymore. It's wonderful!
I also learned how to listen to and trust my intuition. This goes for small things (e.g. what I want to eat or wear today), but also especially for the big questions (eg. what is important for me and what I want to do with with my life). I now feel so much love within me.
And then, the big idea came to me during a meditation: My calling is to open a house for homeless children and provide them with education in therms of meditation, self-love inner happiness, how to connect to their feelings... :)"
- Melanie Meiland, Blue Water Travel Sailing
THE PROGRAM CONTENT
Here is what we will cover - note that each part will take about two weeks to complete:
THE PRE-PARTY WELCOME
You will:
find out how to prepare for the program,


do your first little assignment and
PART 1: THE MAGIC BEGINS
You will learn about:
the purpose of life, as well as the secret to feel fulfilled and live a meaningful life every day.

the hierarchy of needs, levels of consciousness and the concepts/defintions of a calling, purpose and passion.

the different options of a calling and what it's really like to pursue your own.


the challenges on the path.

meditation and my favourite intuition hack.
PART 2: THE MAGIC MINDSET
You will learn:
everything about mindset and how our brains work.

about all the ways we self-sabotage ourselves and how fears and beliefs are programmed into our minds.

ways to upgrade your mindset and explore different ways to overcome your limiting beliefs and fears.


how to become a conscious creator and how to keep doing THE WORK regularly.
PART 3: EXPLORE YOUR MAGIC CALLING
You will learn:
how to hear and trust your intuition.

how to discover your truth and how to express it.


about about your life path and your natural gifts.

explore your unique soul signature.


what questions to ask yourself to uncover your calling.

find clarity for your purpose in life.

about what to do when you have too many interests and passions in life.
PART 4: DATE YOUR MAGIC
You will learn:
how to play as an adult.

how to live life as one big experiment.

how to start before you are ready.

how to take massive messy action.

why the concept of talent is outdated and what matters instead.

how to start a play project.

how to learn new skills, acquire new knowledge and learn new things.


how to take action in spite of fear.
PART 5: LIVE YOUR MAGIC
You will learn:
how to get your life in alignment with your calling and your soul's desires.

how to make decisions that reflect your own truth.

how to align your calling with your income, ie. how to make money with what you love.

how to adjust your money mindset to make all the big $$ bucks.

how to deal with existential fears as you grow a business.

what do to when you can't seem to find the right business idea/career for your calling.

how to get started building a meaningful business.

how to create a roadmap to build a conscious life, business and/or career.

how to make your purpose your priority.


what to do when you face more roadblocks on your journey forward.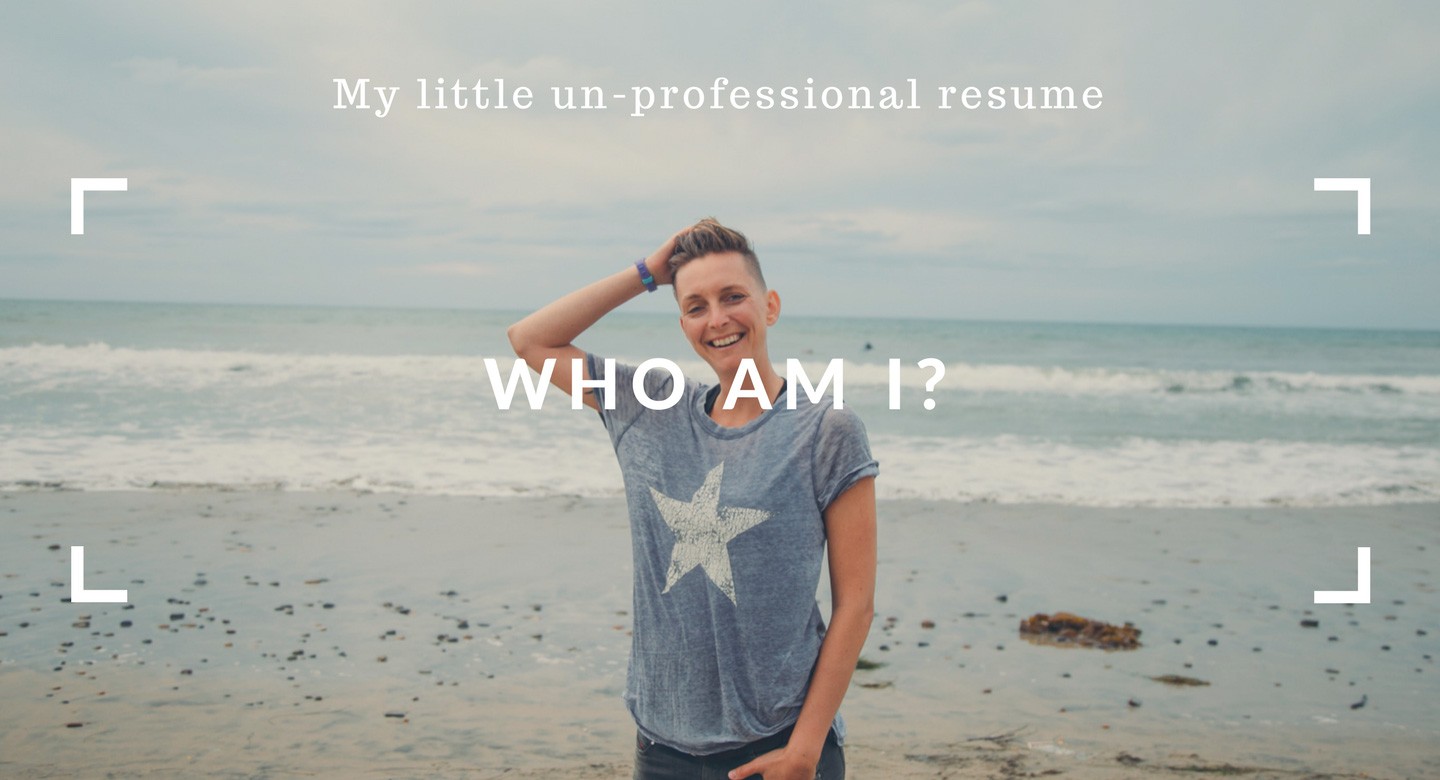 I'm Conni Biesalski, a creative entrepreneur, a vegan yogi and the founder of Live Your Heart Out, a platform committed to raising consciousness and changing the world - one soul at a time.
My mission is to help free spirits create a meaningful life and express their calling through my YouTube videos, Instagram posts, livestreams and the LYHO podcast.
Recently, I also launched a gender-free t-shirt collection. In Germany, I am most known for my successful travel blog Planet Backpack.
WHAT IS INCLUDED IN THE PROGRAM:
5 MODULES with 10+ HOURS OF VIDEO WORKSHOP CONTENT

Instant Access to Never Released Bonus Videos
WORKBOOKS and Worksheets
Guided MEDITATIONS and JOURNALING PROMPTS
Accompanying Badass SPOTIFY PLAYLISTS for Every Module to keep you motivated and inspired

Further Epic EXTERNAL RESOURCES to Go Even Deeper

In essence, this is what you get:
Education and Tools: Raw and real world knowledge and practices that are not taught in school or universities or in jobs, but instead have to be taught by someone who has been in the trenches and gone through the process (me!)
Access: Direct access to invaluable materials to help you on your path - videos, workbooks, meditations, live workshops.
This course is not open for enrollment.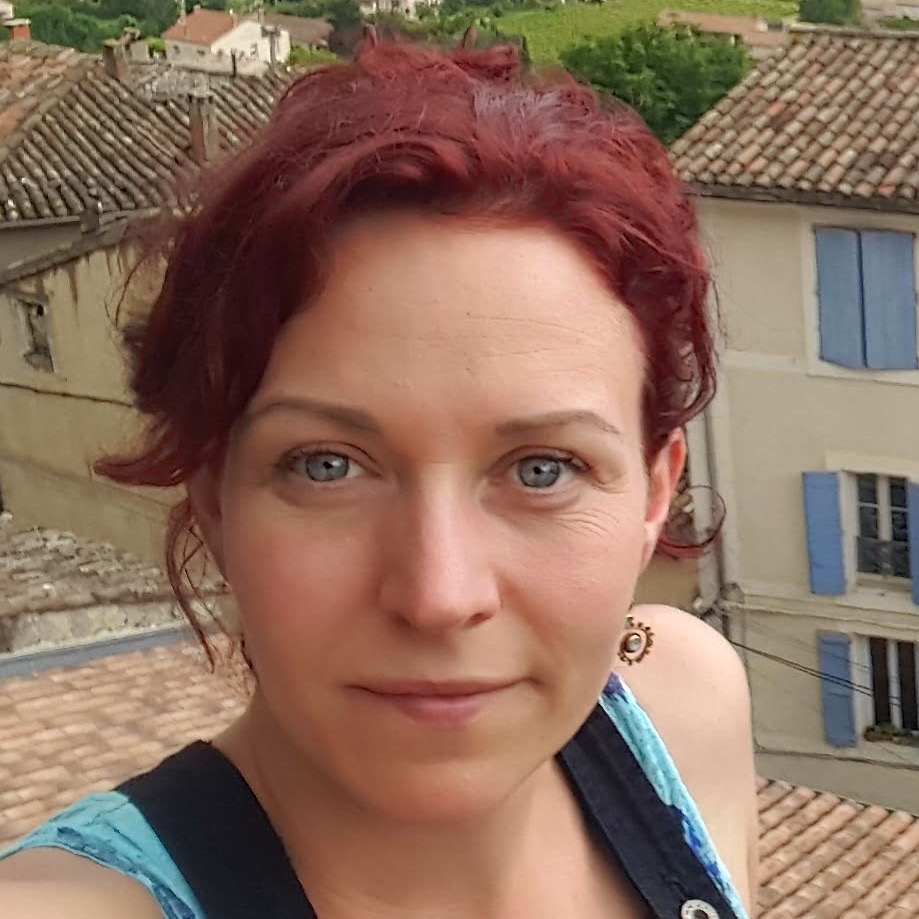 "No kidding: This was the best program I have ever done! Life-changing in only a few weeks. It might sound like I a lot of marketing BS - but it is TRUE!
I am so much more connected to myself and more aware of what I want and need. Most of all it helped me to identify and overcome limiting beliefs and fears.
I now see many things in my life from a different perspective and also help the people close to me with what I learned in the workshops. Truly amazing.
And once I started and took the first few steps, the magic really happened and many things seemed to fall into place by mystery!!"
- Caroline Drechsel, Munich
FREQUENTLY ASKED QUESTIONS
How long do I have access to the program?
How does lifetime access sound? Lifetime in terms of: As long as the program and this website exist ;) After enrolling, you have unlimited access to the program materials for as long as you like - across any and all devices you own.
When does the program start and end?
You can start at any time!
What format is the program delivered in? Do I need special tools to do the program?
The self-study course materials such as videos and worksheets are accessible via the platform, for which you will receive login details.
What's the time commitment per day or week?
I recommend to commit to a daily habit of consuming the content, doing the exercises and journalling for about 20-30 minutes every day. One module should take you about two weeks. This is recommended to get the most out of the program. But of course, it's up to you and you can go at any speed you like.
How quickly will I find my calling? Can you guarantee that I will find it?
So. Let's talk about expectations. Everybody's journey to explore their calling and purpose in life is unique. This program is a massive kickstarter that will guide you and prepare you for everything that will follow afterward. There is a big chance that you will find crystal-clear epiphanies and insights during the program, but don't be discouraged if your path is slower. There is no guarantee for anything as it depends on the openness and willingness of your soul and subconscious to cooperate with you as you do the work. It also depends heavily on your degree of participation, commitment and dedication on your behalf. The more you put in, the more you get out. It is my responsibility to share everything I know with you that I know from experience will help you. The rest is up to you. But one thing is for sure: it is going to be an amazing journey, if you are ready to surrender to it.