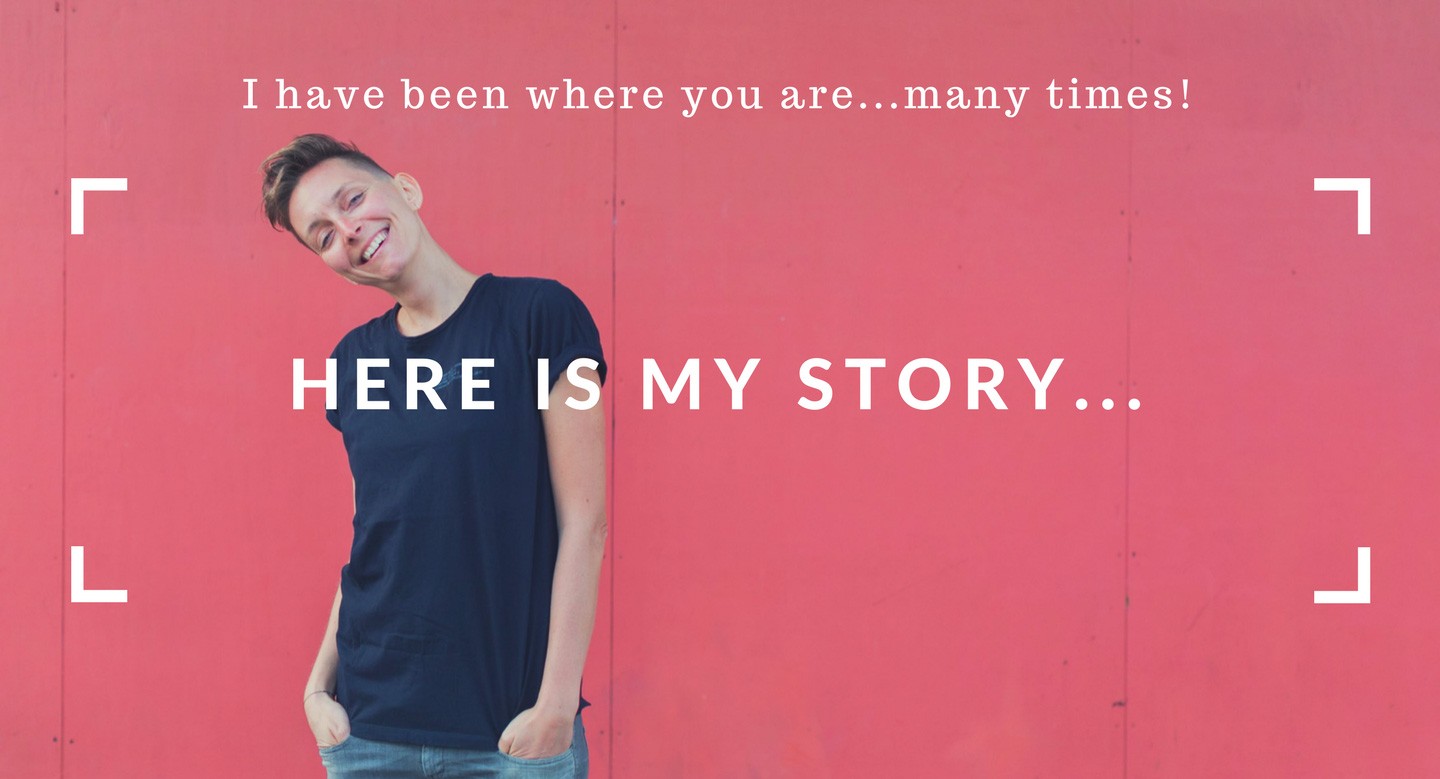 I have been through all versions and varieties of feeling lost in life and business.
Here is what used to be my biggest fear:
Living a life of no meaning and not having a purpose.
And every time I was working in a job or starting a business project that didn't fully align with my soul, I would either end up being super unhappy very quickly, I'd get sick or it would fail.
My pain threshold for anything that doesn't vibe with my truth has always been very low.
Back in 2010, I tried the 9-5 office job. I gave it my all.
One month in, I started suffering from depression, intense back pain and frequent colds.
After eight months, I quit to pursue my soul's dream of becoming location-independent and make money from all over the world.
I tried freelancing and working with clients as a digital nomad.
After six months:
I felt huge resentments towards doing work for my clients and some of them quit their contracts unexpectedly.
I knew I needed to do my own thing. Be my own boss.
Once I started doing that with my travel blog and finally followed my real calling to use my gifts in their intentioned way, this happened:
Flow. Passion. Success.
And yet...four years later, in 2016, I was sent back to learn more lessons:
I would wake up many mornings and doubt everything I was doing.
Like, literally everything.
On and off, I had this nagging feeling that nothing I was doing was really meaningful, even though the feedback from my followers was amazing and business was going really well.
I just didn't feel fulfilled anymore.
And my mind kept coming up with the same questions:
How are you going to make a difference in your lifetime, Conni?
This was after I had built and grown this very successful travel blog business in Germany, but had to realize that I had grown out of it and that my heart wasn't in it anymore.
It was a bit of shocker to accept this.
I felt it to be true, and yet, I struggled to surrender to not knowing what was going to be next.
I felt incredibly lost. And like I had failed.
Yeah, I had built a great life for myself. Yeah, I was making good money and most of it passively.

But none of it fulfilled me on a deep level. I felt like a fraud.
And the thought of living a meaningless life was highly depressing for me.
So much so, that I spiraled down some intense depressive episodes because I didn't feel like my life and my work had meaning.
I kept on searching for "my thing".
I badly wanted to find out what my "real" calling was.
Because, as I thought at the time, it wasn't being a travel blogger and digital nomad ambassador.
Little did I know that it was indeed a very important calling, but that I had just completed it.
Little did I know that we can live many callings.
Little did I know that you can't force your calling to arrive on your doorstep.
Over time, the clarity came. I learned more tools. Read more books. Got to know myself deeper.
What I know today, having reconnected to my inner core and expressing a new level of my purpose with "Live Your Heart Out":
It is not actually about "finding" your calling.
It is about "connecting" to it. It is within you all along.
We just have to clean our glasses, take off layers of fear and limiting beliefs and dive deep within.
Finding your calling is not a final destination.
It's a journey, a wonderful adventure that possibly takes you to many amazing lands.
It's about surrendering to the process.
We can get out of the way (it helps), but we can't rush it when we are blocking the road.
Once we overcome the roadblocks, it's simple.
So you want to live and create from your soul?
Get ready for an epic, wild ride.
It will change your life forever.